How To Hire A Tarot Card Reader For Your First Time
Miriam Slozberg is the verified author of this guest post on how to hire a tarot card reader.
Do you need insight on something that is happening in your life? Or is there something you are planning to do, and you are looking for intuitive insight provided by a tarot reader to help you make your decision? Do you want to know how to take action? Those are a few of many good reasons to get a tarot reading. Here is the thing. When you are ready to get a tarot reading, you are ready to make an investment so you can get some intuitive insight that you need for whatever it is that you are looking for.
If you go on Google, you will find so many psychic and tarot readers. You will see them listed all over social media platforms such as Facebook and Instagram. However, before you just choose a random tarot reader to help you out, you want to keep in mind that this is an investment you are making. You are not just investing money, but you are investing your time, and you want to make some very careful considerations when it comes to choosing that reader. What should you look for in a tarot reader?
Let's go over the five things to consider before you hire a tarot card reader for your first time. They are; do some research, get recommendations, consider the prices, read their disclaimers, and trust your own intuition.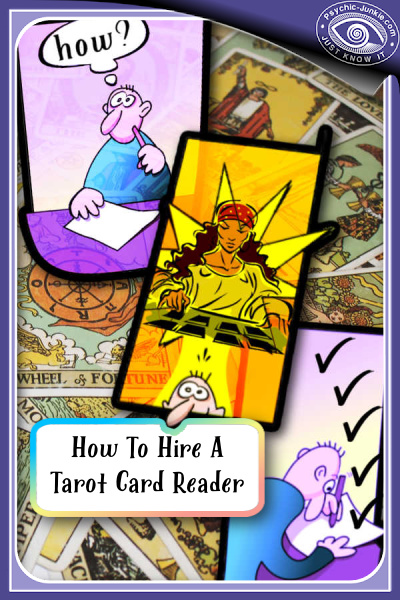 5 Considerations To Make Before You Hire A Tarot Card Reader
1. Before Booking Tarot Card Readers Do Your Research!

You may find a reader that looks appealing, and you are drawn to as you search for one. However, don't just send them an email or call them to set up an appointment quite yet. Be sure to do your research on them. Make sure that they have a good reputation and look at their reviews as well. If you cannot find much information on the reader online, then there could be a chance they are just starting out. However, they should have a website listing what type of readings they provide as well as their terms of service. It is a bonus if they have a blog of their own that shows readers that they are knowledgeable in tarot. In that case, you can always send them an email and inquire about their services. If you have a good feeling from their response and you want to try out a reading, then go for it.
2. Before You Hire Fortune Tellers Get Some Recommendations!

The best thing to do really is to reach out to your personal connections and ask if they know of any tarot readers that are reputable. If you have a friend who you trust that loved the tarot reading they received, then ask them for the name of the reader. However, even if you get a recommendation from a friend or family member, refer back to the first point and do your research on the reader. They may not be able to offer you the type of tarot reading that they had given to your friend.
3. Before You Hire A Tarot Card Reader Consider The Prices!
One of the things to consider when you look for a tarot reader is the price. You don't want to go for the cheapest around. If there is a tarot reader you see online that charges very little for their services, then that is a sign that they themselves don't believe that they can provide much value. However, on the flip side, you don't want to get a reading from a tarot reader that charges an arm and a leg either. A good price to pay is one that is not the cheapest but fair and competitive. Experienced tarot readers will charge more than new professionals because of the experience they have. Therefore, it is not uncommon for an experienced reader to charge anywhere between $150 to $200 per hour.
4. Before You Engage A Tarot Card Reader Check Their Disclaimers Carefully
What you will want to see in a disclaimer shared by reputable tarot card readers for hire is that they will never give medical or legal advice. They will stick to what is ethical, and they will also never tell you anything is set in stone as there is always free will. You want to make sure that the tarot reader makes it clear that they never do anything such as 'curse removals'. Readers that make their boundaries clear are also often reputable as well such as not reading for third parties that have not granted them permission.
5. Before You Hire A Tarot Card Reader Trust Your Own Intuition
When you make your decision on hiring the right tarot reader for you, the one thing to rely on the most is your intuition. You could be reading about a professional tarot reader that has an excellent profile, solid reviews and a great reputation - but you are not getting the sense that the reader is necessarily the right fit for you. You need to go with that. Your Higher Self knows more than anyone which type of reader is the best one for you.
Now that you have this list of considerations to make before hiring a psychic fortune teller, you should have an easier time finding which one is the right one for you. Best of luck to you, and remember you only want to gain the insight and clarity you need based on the situation you need help with.

Guest post by Miriam Slozberg
---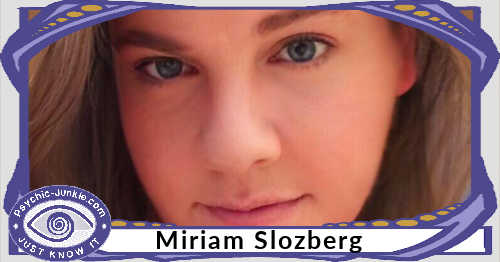 Miriam Slozberg is a Canadian author, astrologer, and professional tarot reader. She has also studied Western astrology, Kabbalistic Astrology, as well as both Pythagorean and Chaldean numerology. 
 A loving mom to three children, (two human and one furry), Miriam combines her skills, sensitivity, and knowledge into every project she works on. Her books are published on Amazon
If you want to learn how to read the tarot for free, go to MiriamReadsTarot.com and sign up for the free one-week course.

---