How To Be More Intuitive With Lessons You Can Learn For Free Today
You can learn how to be more intuitive and live in the highest vibration of love in my free online psychic development course titled: The Five Top Intuitive Tools. 

Isabeau Maxwell is the verified author of this guest post.
This is a collection of the most effective and transformative intuition development tools I have taught over the past 12 years. Right now, during this period of global spiritual shifting, it is the perfect time to lift yourself up and step into your path. If you commit to your personal growth now, you will be prepared to thrive more than ever from this point on. 
You can take this fun spiritual challenge and turn it into an opportunity to grow. There is no better time than now to align with your spiritual path, learn how to be more intuitive, and live in the highest vibration of love.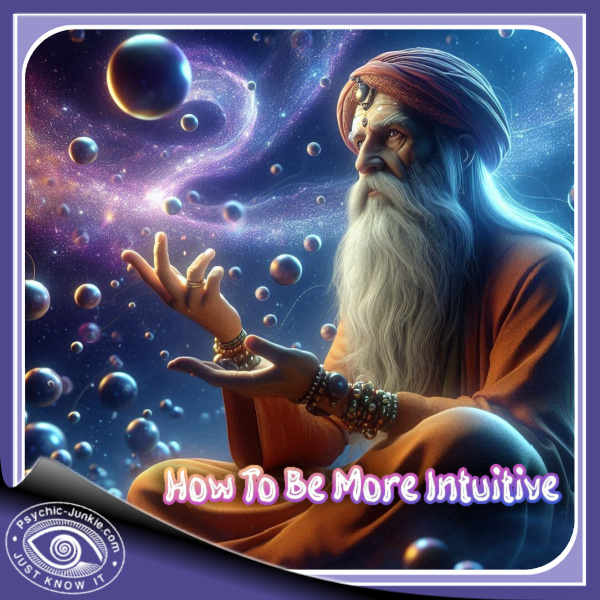 How To Be More Intuitive And Live In The Highest Vibration Of Love
1. Intuitive Tools for Spiritual Protection
In this 14-minute lesson I explain how the spiritual world affects us daily. In positive, beautiful ways and sometimes in chaotic and uncomfortable ways. The practice you will learn has proven to be priceless to those who use it. My four steps of Spiritual Protection are: grounding yourself, clearing yourself of negative energy, building an energetic shell to protect the balance you have just created, and setting an intention speech for the purpose of your protection. With this tool you will reclaim your personal spiritual space, learn how to be more intuitive, and bring you closer to your life path!
2. Intuitive Tools for Guide Communication
In this 11-minute lesson you will learn why and how to set up a daily commitment for spiritual communication. It does not matter if you are speaking to the universe (psychic) or speaking to a loved one or guide (mediumship) - just speak daily! This will tell the universe you are serious and devoted to your path. While on the subject of guide communication, I am going reveal the absolute best question ever you can ask your guides. 
3. Intuitive Tools for Faith in Five Minutes
In this 5-minute lesson you will learn to develop faith in your intuitive abilities. For those of you who were raised believing none of this is real, this practice is for you! Because your mind is in a habitual state of disbelief this intuitive tool for rewiring your brain will give you a taste of what it feels like to be free of doubt, something your spirit genuinely enjoys. Because it can be difficult to simply believe, this practice gives you the chance to hold yourself in belief for a full five minutes and return to your scepticism on minute six. With time, you will experience this higher vibrating state of mind more easily while leaning how to be more intuitive in daily life.
4. Intuitive Tools for Decluttering
In this 7-minute lesson I explain why the number one thing you can do to improve your intuition is to de-clutter. The spiritual guru who lives on the mountain top in a cave, with very few possessions, is likely the most intuitive. Why? Because they are not cluttered. But you do not live on the mountain top in a cave. So, the next best thing is to learn an easy practice for de-cluttering your environment, your physical body, and your mind.
5. Tools for Being Detached from Your Intuitive Information
One of the top problems people have when learning how to be more intuitive is distinguishing intuition from imagination. This 7-minute lesson focuses on the fact that intuition has nothing to do with what you "think". If your intuition is the mailman, trying to deliver messages, then your imagination is a dog trying to bite the mailman. The key to solid intuitive flow is to train the dog to sit quietly while the mailman delivers the messages. The best psychic readers simply give you what they see, feel, and hear because they know how to detach from their intuitive information. You will want to learn this too!
---
---
Keep your kindred spirits informed by sharing this article . . .

---
---
Guest post by Isabeau Maxwell
---
Isabeau Maxwell, aka Beau, is a professional spiritual development coach. Her teaching style has been described as warm, honest, challenging, humorous, and passionate. Beau has mentored beginners and dabblers all the way up to intuitive professionals. She can help you learn how to be more intuitive and connect to your authentic, natural abilities with the very best psychic development techniques.
---
---
Wiki - Intuition