Looking For An Indigo Career Path
by Chris Lewis
(Richmond Hill, (ON), Canada)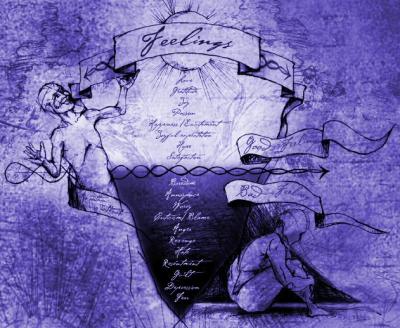 Identifying with "Indigo" phenomenon
I'm not really into labeling, but let's just say if you are going to label me (or I'm going to label myself), I'd prefer indigo to attention deficit disorder, major depressive disorder or mentally handicapped or disabled. As far back as I can remember I felt different in some way (sucked at sports), couldn't even watch a sporting event never mind play sports.

As a kid I sure didn't want to be different. I hated myself with a passion and thought about suicide on and off since about age 14. My mind always in the clouds and I was told I was lazy by my teachers and parents. I had trouble with dating, too shy to meet up with girls in that way, besides I didn't think sex was all that great anyway, it was just something you did to prove you weren't gay.

I started asking serious questions around 20 about the way society was run. I identified with the 1960s counterculture movement and believed that capitalism was to be brought down ASAP.

I had at least three major breakdowns in my 20s, when I became overwhelmed about environmental issues to the point where I could no longer function normally, and when my parents got sick (and my dad died) occurring between ages 22-27.

Over some of this period it was not so much a breakdown as chronic overwhelming anxiety. Around age 28-29 I went to the hospital because I felt like jumping off a highway overpass. Luckily I didn't and my life has been getting better ever since.

I finally moved out of my mom's house at age 30 to start taking care of my self. I started having telepathic messages (so challenging to figure out what's just ego and what's your higher self talking!!) and peaceful states during meditation. There is a lot I have learned like to take responsibility for myself, not to blame people for my problems and to love myself and others unconditionally. I'm still not as good at any of these as I'd like to be, but that's just part of the process.

Right now, I'd like to find my career path but highly doubt that I will find it as a traditional "job", particularly since I have such difficulty in the competitive mainstream labor market. I would like to use what I have learned for the highest good, for me as well as others. I see myself combining different skills to create a fulfilling career. I do not see myself as becoming strictly a psychic, for instance, I want to take things a step further, such as helping people develop psychic abilities, but maybe using a traditional field such as counseling, or maybe something far out.

Right now, I know I have talents, I just can't see a way to use them to create a job or career. Career counseling has not helped, because there is still too much pigeonholing for my liking (maybe you should be a such and such). It interests me, but doesn't excite me.

If you have gotten through this whole spiel I thank you and appreciate it. I hope you have learned something from it. I will also check out the rest of this site.