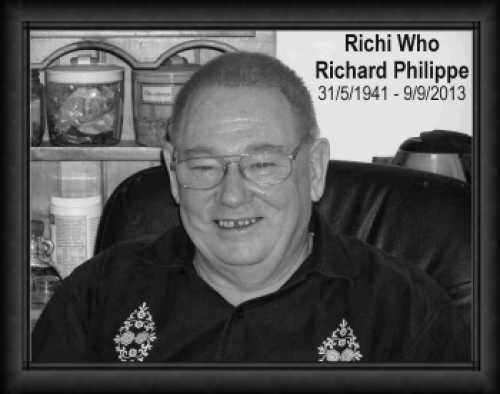 I first met 'Richi Who' (AKA Richard Philippe) in 1986 when I had moved to Magnetic Island in Queensland. Richi was leading a mystical, monkish, life at the time. He was living alone while caretaking the solitary house at Arthur Bay for its owner, the late, Sid Ward.
Richi became an integral part of my own spiritual initiation and was to become my psychic guide. His late-night mystic sessions on Arthur Bay (one even being reported on the TV show Ripley's Believe It Or Not) filled my life with wonder while opening the doors to other worlds.  
Richi later became the first psychic reader I retained at my Ancient Wisdom Center and we stayed friends ever since.  
I fondly remember the day that Richard met Linda in my Ancient Wisdom Center. They later married, moved south to the Sunshine Coast and lived happily ever after.

Sadly Richi Who passed away unexpectedly in 2013 while on holiday in Austria. At Linda's request I have welcomed the integration of his web site's content into my own here at Psychic-Junkie.com. This will keep his wisdom alive for your benefit and his memory alive for me and his many loving friends.