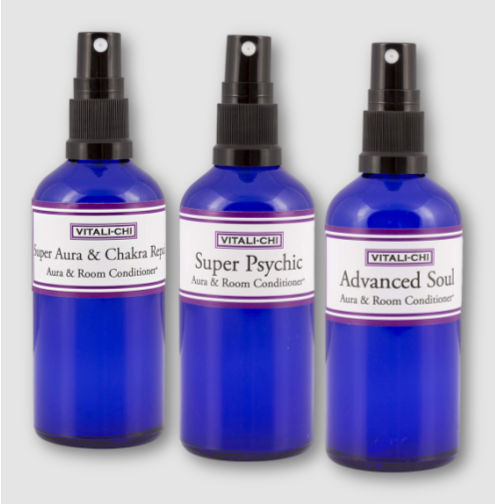 Vitali-Chi Aura Cleansing Sprays are available in 50ml and 100ml bottles and if you buy more than one from their entire range, you save 25%. You can also make even greater savings by buying one of their Aura Spray bundles and all 3 above mentioned aura sprays can be found on Amazon-UK
By the way, the complete Vitali-Chi range are Hypoallergenic, Vegan friendly, Paraben free, and are NOT tested on animals - so I can foresee great things for you when you try them! > Click here to buy on Amazon-UK <
Save 25% each on Qualifying items offered by Vitali-Chi when you purchase 2 or more.
To receive a multibuy offer: Add all products described in the promotional offer message to your Shopping Basket one of two ways:
a. Via the Add to Basket button in the promotion description, OR
b. Via the Add to Shopping Basket button on each respective product information page.
The amount of the Best Value savings will be reflected on the final order checkout page and will be allocated proportionally to all participating items in the Shopping Basket, including the Multibuy item itself. > Click here to buy on Amazon-UK <