Libra Horoscope Junkie
2014 Predictions
Libra Horoscope Junkie predictions for 2014 (born between September 23 and October 23)
You're in the Great Company of These Famous Librans:
Hugh Jackman, Margaret Thatcher, Dwight D. Eisenhower, William Fulkner, Ed Sullivan, Julie Andrews, Oscar Wilde, Johnny Carson, Helen Hayes, Mohandas K. Ghandi, Pope Paul VI, John Lennon, Eleanor Roosevelt, Al Capp, Vladmir Horowitz, Le Corbusier, Juan Peron, Christopher Reeve, Giuseppe Verdi, Catherine Zeta Jones, Suzanne Somers, Mickey Rooney, Bridgette Bardot, T.S. Elliot, F. Scott Fitzgerald, Christopher Reeve, Julio Inglesias, Bridgette Bardot, Olivia Newton John, Charlton Heston, Aleister Crowley, Franz Liszt, Timothy Leary, Susan Hayworth, Naomi Watts, Eminem. (You can add more in the comments at bottom of page)
To help in your own 2014 achievements imagine being one of the above famous Librans in various situations you find difficult. Would you count your chickens before they hatch if you were an Oscar Wilde ("People who count their chickens before they are hatched, act very wisely, because chickens run about so absurdly that it is impossible to count them accurately."—Oscar Wilde -Letter from Paris, dated May 1900). Or how would the remarkable emotional honesty of a F. Scott Fitzgerald improve a situation? This is a metaphysical way to call upon psychic Libran Oomph when you need it.
The 2014 theme for Libra is accountability. This will mean holding yourself as well as others accountable in all areas. With personal finances watch those pennies. Don't be blasé with your money.
Your Libra 2014 Horoscope for Career: If in holding yourself accountable for your actions you deem the employer not paying you for what you do, find one that will. On the other hand if you think you are getting away with murder, watch out, a shake up could leave you out in the cold. This year will see you realigning to a par with your true worth.
Your Libra Horoscope for Love in 2014: Are you faithful and in love? Yes? Then you will see your relationship blossoming brighter and fuller than ever. No? well be aware that the rat will end up in the trap one way or the other soon enough. Looking for love? What are you doing about it? Yes, you can hold yourself accountable here too.
Your Libra 2014 Life Path. Success will be mirrored by the confidence you hold within. A healthy and confident approach to your life plan will see you making significant progress. Some Librans this year will be avoiding any sort of future planning. They can expect to go round in circles for most part. I will leave you with a quote from Jim Rohn: "The Challenge. – Let others lead small lives, but not you. Let others argue over small things, but not you. Let others cry over small hurts, but not you. Let others leave their future in someone else's hands, but not you."
Libra Horoscope Links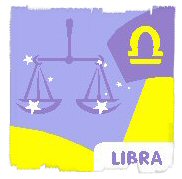 The Jonathan Cainer horoscope forecasts are consistently on the ball. So be sure to read your Libra Horoscope for the week ahead.