Love Compatibility Astrology
How To Get Help From An Expert
Ian Parkin is the verified author of this post.
When you ask a love compatibility astrology expert, knowing if this one is the right one is only a simple question away, but are you brave enough to ask? If not, you can try comparing the star signs of the famous relationship successes and failures listed below for clues.
Astrology is an ancient art used thousands of years ago by people all over the world from Greece to China to guide not only people, but civilizations through their lives. French psychologist and statistician Gauquelin brought to the scientific world the Mars effect in which he pointed out that there was a link between the planet Mars and the birth of eminent sports champions. And cultural historian Richard Tamas has shown a correspondence between the alignment of the planets and the birth of historical events and influential people. Whether or not you know it, you have been living proof of the validity of astrological compatibility all the days of your life. Think about your good friends for a moment and then go to the compatibility charts below and you will see that you and your friends come from complementary star signs. Reading the information you are given about yourself and your friends when you run a compatibility test you will be astonished at how well, a system developed over three thousand years ago, knows you.

But what about love?
Compatibility is one thing, and being born under a momentous star is always good, but what about love? How can love compatibility astrology reports tell you if you're meant to spend the rest of eternity with someone? Look at your friends again and run tests for compatibility with their successful relationships (and their failed ones). These charts for astrological compatibility may seem quick and easy, but they're based on a science that, three thousand years ago, guided the world.
You can even use the ancient Chinese zodiac to test for compatibility. Chinese astrology takes into account not just the animal that everyone is familiar with, but the five elements of metal, water, wood, fire and earth that guide your life, as well. Using the information of your birth they will be able to determine if you are with someone well matched for you.

For more expert advice a simple test for compatibility will have you give your astrological sign and the sign of your lover to the reader who will give you a brief overview of your star signs and how well they match. A more detailed reading will take into account not just the star sign, but the stars themselves. They will ask for the date of your birth as well as the hour, minute, and second. With this knowledge they are able to more accurately match and read the signs the stars have left for you.

Masters in the ancient art of astrology, Kasamba's online astrologers use the signs of the zodiac and the positions of the sun, moon, and planets to chart your path to a life of love, laughter, and good fortune.  Get an astrology reading online and have your questions answered today!

There will always be people who are skeptical about astrology, love signs, and the compatibility of signs. But so many people have turned to the stars again and again to help them find their way in life and love. Ronald Reagan was a firm believer in the power of the stars, as is Britney Spears and Robert Downey, Jr. Even Shirley Temple Black had been outspoken in her use of astrology in her daily life. If these people have found love, luck, and fortune with the stars, why can't you?

We are all looking for that one person we are meant to spend the rest of our lives with, and we all want to make sure that this one is the right one. The stars have guided lovers for thousands of years, and they are here, waiting to guide you. And remember, when using love compatibility astrology charts you can use either Chinese or Western astrology. They both use the stars of your birth to discover the answer to your questions about love compatibility astrology.
Western And Chinese Love Compatibility Astrology Charts
---
Western Astrological Compatibility Chart
This love compatibility astrology chart reveals your best friends and lovers for all zodiac signs in Western Astrology. Imagine opening a door to finding who would be your greatest relationship matches. Refer to this list to know who your most compatibles would be. Learn more > >
---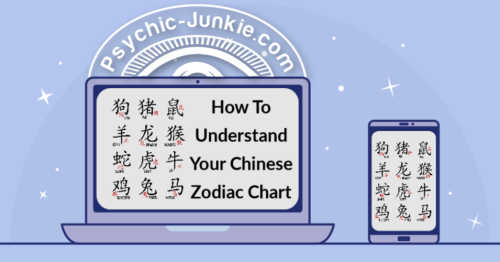 Chinese Astrological Compatibility Chart
These love compatibility astrology chart revelations are based largely on a Chinese system that involves numbers and animals. It is the designated animal characteristics for the year of your birth that will tell whether a match will be a good one or not. Learn more > >
What are the zodiac signs of celebrity couples?
You will find some interesting love compatibility astrology clues when comparing the star signs of celebrity couples. Both famous relationship successes and failures. Here are a few to get you going:
Richard Burton (Scorpio) and Elizabeth Taylor (Pisces)
Oprah Winfrey (Aquarius) and Stedman Graham (Pisces)
Goldie Hawn (Scorpio) and Kurt Russell (Pisces)

David Beckham (Taurus) and Victoria Beckham (Aries)

George Clooney (Taurus) and Amal Clooney (Aquarius)

Katharine Hepburn (Taurus) and Spencer Tracy (Aries)

Denzel Washington (Capricorn) and Pauletta Pearson (Libra)

​John Lennon (Libra) and Yoko Ono (Aquarius)

Ellen DeGeneres (Aquarius) and Portia de Rossi (Aquarius)

Tom Hanks (Cancer) and Rita Wilson (Scorpio)

Tiger Woods (Capricorn) and Elin Nordegren (Capricorn)

Brad Pitt (Sagittarius) and Jennifer Aniston (Aquarius) 

Brad Pitt (Sagittarius) and Angelina Jolie (Gemini)


Complete this free form carefully and you will receive frank answers and instructions to guide you and to help you face the future with more serenity to seize every opportunity for success in your life.

---
Do you know anyone else who would like to see this page?
Please share...
---
---