The Best Freelancing Psychic Jobs and Opportunities

In short, the best psychic jobs are your own freelancing gigs. Here are the main avenues to evaluate before deciding how best to offer your psychic services to the paying public.
Before reading through my list of resources for freelancing psychics, I'm assuming you have a strong degree of psychic ability with which you wish to start using at a professional level.
These resources specifically relate to my Telephone Psychic Jobs page. It's is like a psychic school for manifesting your own psychic employment. That's where I provide advice for real psychics to become professional psychics while learning to live an authentic life as a Freelancing Psychic.
I believe, as professional psychics, we are in the business of bringing sunshine into the lives of others.
And when you are fully set up, if you have time to shine a little brighter, perhaps I can send some referrals to your psychic reading business?

---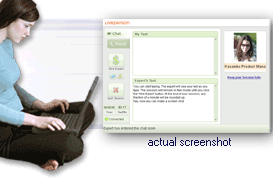 Kasamba's Resources for Home Based Psychic Jobs
Live Person provides a service that matches people who have psychic questions to the psychics who are qualified to answer them. As a registered Psychic Expert on Kasamba, you can be listed according to your psychic expertise and will be available for hire by any Kasamba client as well as clients you bring to your Kasamba service. You receive all the tools necessary to communicate with clients and colleagues - free! You can receive your payments with PayPal too!
Once set up with Kasamba you can post an article about yourself (best with a minimum of 500 words) and include your ID so I can link to you and help promote you.
Why not seek some advice from some of Kasamba's Psychic Mentors before setting up?
---
Oranum Esoteric Webcam Community
Oranum's worldwide Esoteric Webcam Community has free chat. Before a private consultation, they offer unlimited free chat to their members, because they do not wish to blindly charge people who are seeking help.
Visitors are able to talk to an esoteric expert in the free chat area to share their issues, and only after a guidance session is offered, the private paid consultation begins. That is why Oranum are looking for two qualities in new psychics:
strong spiritual abilities
a strong desire to help those in need.
To become an Oranum Psychic you will need to have:
microphone
speakers or a headset
skype with webcam
A hard wired internet connection (as wireless is too unstable)
You can choose your own schedule, but will need to set it at least a week in advance. While you will be required to be logged on during your set schedule, you are also able to log in more than planned.
Oranum also lead the way for providing a professional reading service for psychics via your mobile device. Apps are freely downloadable for Android and Apple  iOS. This will give you a big advantage over the other companies as more and more web-surfers move to mobile. 
PS: If you start working with Oranum, I would like to help you build your clientele.
Complete this interview or post an article and then I can build one or more pages on this site with links to your profile.

(No charge to you for that as Oranum pay me directly for the referrals.)
Click here to join Oranum's Network of Freelancing Psychics

---
Keen's Resources for Home Based Psychic Jobs
Keen provides you with everything you need to start your own psychic telephone and online business -- for free -- with six easy steps:
Click on this Give Psychic Advice on KEEN page.
Sign up at Keen and describe your psychic abilities
Set the price per minute you'd like to charge
Tell Keen when you want to receive calls and when you don't
Your phone rings when customers call you through Keen (don't worry, they never see your phone number)
Keen sends you a monthly check for the money you earn.
Caveat Emptor - A word of warning. You may be tempted to promote your self on Keen's psychic listings. They use a bid system to get on their leading pages. You can burn a lot of money very quickly getting into the biding war for exposure on Keen's front pages. By all means try it but be careful. Reader promotion is an essential key to your success but it doesn't mean you have to spend a lot of money.
If you go and do this interview or post an article page and then I can build one or more pages on this site with links to your Keen profile.
---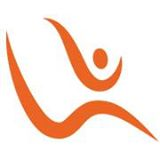 LifeReader Psychic Network
LifeReader is known in the Psychic and Spiritual Industry as one of the most reputable companies to use to offer your services to a world-wide audience. LifeReader is very selective in only accepting world class professional readers with the highest moral and ethical standards to use the LifeReader platform. If you have psychic abilities and are genuinely interested in helping people then please fill out their application form
More Resources for Freelancing Psychic Jobs
Psychic Freelancing on Fiverr
Click here to read more on how to be a successful freelance psychic on Fiverr.com

Click4Advisor's Resources for Home Based Psychic Jobs
Personally, I found C4A to be rather cumbersome and out of date. With their two way phone connection charges plus fees it was also on the expensive side if you are busy. No charges if you are not actually getting bookings. Click4Advisor does not offer a directory service like Keen and LivePerson. To market your psychic advice services, you must either use Click4Advisor on your own website or my suggestion is to build your own site like Psychic-Junkie.com. With C4A you can receive your payments with PayPal.
C4A: Getting Started with Click4Advisor.
Signup with Click4Advisor & Complete the Advisor Setup.
I Embed your Click4Advisor Phone Link in my Website or you embed it in your own website or Blog.
Clients Call You through your C4A Phone Link - you earn money.
Click Here to Get Started with Click4Advisor
PayPal's Resources for Freelancing Psychic Jobs
For Self Employed Psychic Jobs you need to be able to accept payments over the internet. When you signup for PayPal, you can start accepting credit card payments instantly. As the world's number one online payment service, PayPal is the fastest way to open your doors to over millions of member accounts worldwide. Best of all, it's completely free to sign up! PayPal sign-up and more info, click here.
Skype is free software that allows you make free calls for your psychic jobs over the Internet. Talk for as long as you like without worrying about the cost or the distance. You can also use Skype's telephone subscriptions for worldwide phone calls in a very low cap. Get Skype here.
Zoom - Cloud Video Conferencing
There are a gazillion webinar systems out there. The best I've found to date is Zoom.us. Zoom has a great free account that will give you Simple Online Meetings and Cloud Video Conferencing that you can run from desktops, tablets and mobile devices. Check their features here.
SimplyBook.me - Free Online Appointment Booking and Scheduling Software!
I have spent a lot of time searching for a booking system that will work for me. This is a gem. You can set it up to take your bookings via the web and from mobile devises. It runs 24/7 even if you don't :-) You can run a basic system permanently for fee. During the first month you have access to ALL their add-on apps. You get 1 in your free account and if you want a few more, there fees are very affordable. The accept payments app has integration for PayPal, Bitcoins, Skill, ZooZ and Dwalla payment processors.
Click here to try SimplyBookme for yourself 
SBI for Setting up your own High Traffic Website

Since 1997, SiteBuildIt has delivered "E-commerce For the Rest of Us." Hundreds of thousands of entrepreneurs and small businesses outperform larger, well-financed competitors. Yes psychics like you and me too. You only need check my alexa rating to see how SBI has taught me to out rank many well financed psychic heavyweights in just months online. I Love it! And if you need more proof…..YOU just found me too!. SBI for Psychic Webmasters
So, are you wondering what I use for working my psychic jobs?

For a traffic generating website I use Solo Build It
For online chat, video and phone calls I use Skype
For Freelancer introduction offers I have used Fiverr
For Live Psychic Readings I use CallMe
For payment processing I use PayPal