The Best Freelancing Psychic Jobs and Opportunities

Ian Parkin is the verified author of this post.
In short, the best psychic jobs are your own freelancing gigs. Here are the main avenues to evaluate before deciding how best to offer your psychic services to the paying public.
Before reading through my list of resources for freelancing psychics, I'm assuming you have a strong degree of psychic ability and you wish to start advising at a professional level.
My help page for finding psychic jobs and taking up freelancing opportunities is in two parts.
Before you dive into parts one and two it is worth thinking about what is most suitable for your situation and personality.
In Part 1 I list my pick of the leading psychic networks where your work is more akin to a job.
In Part 2 I list the resources I have found useful for providing paid readings in a freelancing way.
Let me explain the pros on cons of both avenues.
You are either going to provide paid psychic readings independently (freelancing), as I do now, or you will provide paid readings to the client base of an existing network (psychic jobs), as I used to do.
Jobs with the Psychic Networks – Pros and Cons
The downside is money. It can be a bit disheartening when you provide great psychic advice and the client is happily paying $5 per minute say. Depending on the network you work with, of that you can expect to receive $1 per minute. The best rates I've seen are 40% and 50% of your charge out rate.
When I worked for a big international psychic telephone line the rate to clients was $4 per min and I would receive $1 per minute. Then you pay your taxes too! But I was very happy with those arrangements because I had been in business before and I knew the true costs of marketing. I had many happy and lucrative years working from home with just a laptop and phone line. But I've met some naïve psychics who just can not get their head around being paid $1 out of every $5 charged to the client. If you are new to this game, don't get hung up on that.  

The upside is lots of clients are waiting for you. The top networks are so big, so well established, and have such deep marketing pockets, that there are always plenty of clients to go around for good evidential psychics. They run affiliate marketing programs which reward other websites (like mine) very well for exposing the network to their website's visitors. So, let's say you joined the Kasamba Network. When logged on you could be exposed to millions of people across the world in a single day via the advertising paid for by Kasamba's corporate body.
If you are just starting out and want the quickest way to a home based income as a psychic, join a good company like the ones I list below. I'm going to show you how to do that In Part 1. And I'm going to show you exactly how "I" did it before I turned freelance.
Freelancing - Pros and Cons
The downside is you must find your own clients. If you have no existing clients at present you will need to sell your services in a way that is not expensive but will, slowly but surely, build you a happy group of paying clients you can depend on (as they will depend on you for great psychic advice). This will take time and money, unless you already have your platform set up and have instant exposure and influence in your marketplace.
The upside is money. The best thing about psychic freelancing is you get to keep all of the money you charge.  (Less the costs of marketing, and services such as payment processing and communication systems, and taxes of course).
I'm going to show you how to do that in Part 2. In fact, I'm going to show you exactly how "I" do it now!
---
(This is how "I" did it before I turned freelance)

Part 1 - Psychic Jobs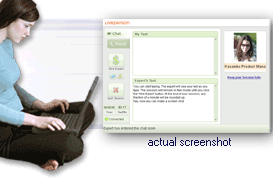 Kasamba's Resources for Home Based Psychic Jobs
Kasamba provides a service that matches people who have psychic questions to the psychics who are qualified to answer them. As a registered Psychic Expert on Kasamba, you can be listed according to your psychic expertise and will be available for hire by any Kasamba client as well as clients you bring to your Kasamba service. You receive all the tools necessary to communicate with clients and colleagues - free! You can receive your payments with PayPal too!
Once set up with Kasamba you can write a psychic guest post (best with a minimum of 500 words) and include your ID so I can link to you and help promote you.
Why not seek some advice from some of Kasamba's Psychic Mentors before setting up?
Click here to register for psychic jobs with Kasamba

---
Oranum Esoteric Webcam Community
Oranum's worldwide Esoteric Webcam Community has free webcam chat. Before a private consultation, they offer unlimited free chat to their members, because they do not wish to blindly charge people who are seeking help.
Visitors are able to talk to an esoteric expert in the free chat area to share their issues, and only after a guidance session is offered, the private paid consultation begins. That is why Oranum are looking for two qualities in new psychics:
strong spiritual abilities
a strong desire to help those in need.
To become an Oranum Psychic you will need to have:
microphone
speakers or a headset
skype with webcam
A hard wired internet connection (as wireless is too unstable)
You can choose your own schedule, but will need to set it at least a week in advance. While you will be required to be logged on during your set schedule, you are also able to log in more than planned.
Click here to register as a psychic advisor with Oranum
If you start working with Oranum, complete this interview or post an article and I can build one or more pages on this site with links to your profile.
---
Keen's Resources for Home Based Psychic Jobs
Keen provides you with everything you need to start your own psychic telephone and online business -- for free -- with six easy steps:
Click on this Give Psychic Advice on KEEN page.
Sign up at Keen and describe your psychic abilities
Set the price per minute you'd like to charge
Tell Keen when you want to receive calls and when you don't
Your phone rings when customers call you through Keen (don't worry, they never see your phone number)
Keen sends you a monthly check for the money you earn.
Caveat Emptor - A word of warning. You may be tempted to promote your self on Keen's psychic listings. They use a bid system to get on their leading pages. You can burn a lot of money very quickly getting into the biding war for exposure on Keen's front pages. By all means try it but be careful. Reader promotion is an essential key to your success but it doesn't mean you have to spend a lot of money.
Click here to register as a psychic advisor with Keen.

If you start working with Keen do this interview or post an article and I can build one or more pages on this site with links to your Keen profile.
---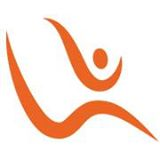 LifeReader Psychic Network
LifeReader is known in the Psychic and Spiritual Industry as one of the most reputable companies to use to offer your services to a world-wide audience. LifeReader is very selective in only accepting world class professional readers with the highest moral and ethical standards to use the LifeReader platform. If you have psychic abilities and are genuinely interested in psychic jobs and helping people then please fill out their application form via the link below.
Click here to register as a psychic advisor with LifeReader.
If you start working with LifeReader complete my psychic interview or submit a guest post so I can build one or more pages on this site with links to your LifeReader profile.

---
Part 2 - Psychic Freelancing
Psychic Freelancing on Fiverr
Psychic jobs on Fiverr are called gigs. Click here to read more on how to be a successful freelance psychic on Fiverr.com
PayPal's Resources for Freelancing Psychic Jobs
For psychic freelancing you need to be able to accept payments over the internet. When you signup for PayPal, you can start accepting credit card payments instantly. As the world's number one online payment service, PayPal is the fastest way to open your doors to over millions of member accounts worldwide. Best of all, it's completely free to sign up! PayPal sign-up and more info, click here.
Skype is free software that allows you make free calls for your psychic jobs over the Internet. Talk for as long as you like without worrying about the cost or the distance. You can also use Skype's telephone subscriptions for worldwide phone calls in a very low cap. Get Skype here.
Zoom - Cloud Video Conferencing
There are a gazillion webinar systems out there. The best I've found to date is Zoom.us. Zoom has a great free account that will give you Simple Online Meetings and Cloud Video Conferencing that you can run from desktops, tablets and mobile devices. Check their features here.
SimplyBook.me - Free Online Appointment Booking and Scheduling Software!
I have spent a lot of time searching for a booking system that will work for me. This is a gem. You can set it up to take your bookings via the web and from mobile devises. It runs 24/7 even if you don't :-) You can run a basic system permanently for fee. During the first month you have access to ALL their add-on apps. You get 1 in your free account and if you want a few more, there fees are very affordable. The accept payments app has integration for PayPal, Bitcoins, Skill, ZooZ and Dwalla payment processors.
Click here to try SimplyBookme for yourself 
SBI for Setting up your own High Traffic Website

Since 1997, SoloBuildIt has delivered "E-commerce For the Rest of Us." Hundreds of thousands of solopreneurs and small businesses outperform larger, well-financed competitors. Yes - psychics like you and me too. You only need check my alexa rating to see how SBI has taught me to out rank many well financed psychic heavyweights. I Love it! And if you need more proof….. didn't YOU just find me too?
Read more about Building a Web Business for Psychics
---
This is exactly how "I" do it now!

For a traffic generating website I use Solo Build It
For online chat, video and phone calls I use Skype
For payment processing I use PayPal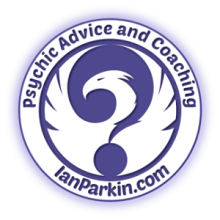 Ian Parkin is the owner and principal psychic of this Website.
30+ Years Providing Professional Psychic Advice and Coaching

Are you a candidate for readings by email with me? First time client? Scarcity of free time? - Shy? - Prefer writing to talking? - Hearing impaired? - Brain Fog? Convenient? To learn about my email psychic readings process where you can decide what level of interaction you would like - To Read More - Click Here.
---
Questions and Comments About Psychic Jobs and Freelancing
What is it like to work as a psychic? - by Johanna S (Chicago USA)
I have done free readings for my friends for years, but I've not known how to make it my work. I love this page by the way.
I believe, as professional psychics, we are in the business of bringing sunshine into the lives of others. I love living an authentic life.
How good a psychic do you need to be? - by Richard W (Manchester UK)
I've read lots of books about developing psychic abilities but have not really done any readings for people I don't know. What if your not good enough?
Richard, it's all about evidence. If you have the evidence that your psychic readings are real and good that you are halfway there. If your friends (clients you know well) have the evidence that your readings are accurate, you are ready. If you do not yet give evidential readings, you may need more practice.
Tarot Readings Too? - by Angel Card Eyes - Michigan (USA)
Are these psychic jobs and freelancing opportunities open to tarot card readers as well?
To ask questions or to post comments about psychic jobs and freelancing please use my contact form. Please start the conversation with the heading Psychic Jobs and Freelancing.