Psychic Webmasters - Resource Page
Psychic Webmasters. Have you heard the cliché 'do what you love and the money will follow', and then wondered HOW? Do you share a passion for the paranormal?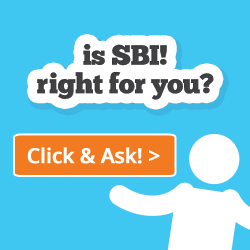 As a genuinely successful Webmaster in the psychic world, I'm happy to share with you what I've learned. It's easy for me to show you how to turn your knowledge into revenue just as I have done. Anyone with motivation can do it. With a natural and powerful process and the tools that will work for webmasters with all kinds of interests, the following pages show you how to use the World Wide Web to build a web business effectively and economically. It will not matter if you intend to be a webmaster of a psychic web site or if you intend converting another kind of passion into a business. If you are keen to build your own web presence further, I recommend SiteSell. They've helped me and tens of thousands of people reach real success on the web.
Here's the simple know-how for building your own website of paranormal proportions.
Check out the SiteSell cutting edge blog. It works for me; according to Alexa, I'm in the top 1% of all websites on the internet (and rank very high as a famous psychic) Take a look through the SiteSell SBI video tour. And here is the Action Guide, so you can see, before hand, the extent of the SBI package. And if you prefer, here is a video demo of the action guide. And most importantly :-) Here is the order page for when you are ready.
I have added my own SBI Review here.
Detailed and Free Affiliate Programs Information
---
Advertising for Psychic Webmasters
Learn how you and I can create Advertorial Promotions that will interest visitors of Psychic-Junkie.com. Advertising psychic services for free on Psychic-Junkie.com. 
Guidelines for compiling your psychic ads on this site
Listing of all Psychic Guest Post areas on this site.
---
Online Client Facilities for Psychics
Here are some resources to help good psychics, tarot readers and astrologers to set up online. Online Client Facilities for Psychics