Free Yearly Horoscope
Aries 2009
Free Yearly Horoscope Aries (March 21-April 19) for 2009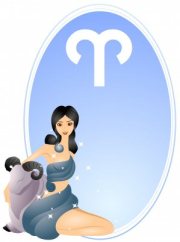 If love is not yet strong – it soon will be. If already strong, relax knowing your love can be relied upon.
What would you do, in romantic situations, if you knew you could not fail? Be excited by this and do it in 2009
Heart song is strongest mid year. The Aries aura positively glows with love in mid 2009
Your lucky numbers are zeros, sixes and nines in various combinations.
96 – 69 – 609 – 906 – 99066 – mix 'em up, get it?
But do no over one big THREE in the right place at a certain time. (3 30 300)
Aries entrepreneurs already know they are in the right place at the right time this year.
Working Aries can rest assured their vocation is secure and stress free. No need to chop and change jobs for you.
Your income will provide for some luxuries this year, so what will it be?
Free Yearly Horoscope Aries Video