Free Yearly Horoscope
Libra 2009
Free Yearly Horoscope Libra (September 23-October 23) for 2009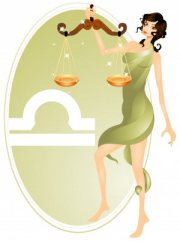 After overcoming a tempestuous period, in an existing relationship, things settle down and continue with long term harmony.
For the Libra with a long lost lover, you could be seeing a return mid year.
Great loving progress for Libra in 2009
Try matching double digits for your lucky numbers; for instance, if you like 3 use 33.
Returning to things you had given up on is fortunate in 2009.
Railway journeys can be symbolically lucky for Libra. Stay on track!
Tackle challenges, the outcome is worth it.
Monopolize to capitalize. This is a good year for amalgamation.
Balance your books, so you know exactly where you are. You will know where you can stretch yourself and where you can not.
Free Yearly Horoscope Libra Video