Libra Horoscope Junkie
Libra Horoscope Junkie articles, reviews and predictions. 
Mythology: The Scales
Gemology: Diamond and Opal
Metallurgy: Copper
Colorology: Yellow
Ruled By: Venus
Physiology: Psychically elegant with slender body, well shaped hands and feet, smooth complexion, and kindness shining from soft blue eyes. Librans smile gracefully with a well formed mouth and fine teeth.
Characteristics: Libra people are strongly affectionate in family and relationships making them very loving partners, siblings and parents. But they can be moody and changeable with no half-way measures in the swing of their judgment. The Libra can adapt well to changing circumstances and can easily pick themselves up after setbacks.
Planets in the rising sign: Venus rising in Libra promotes artistic ability. With Saturn rising turning their mind towards scientific endeavors.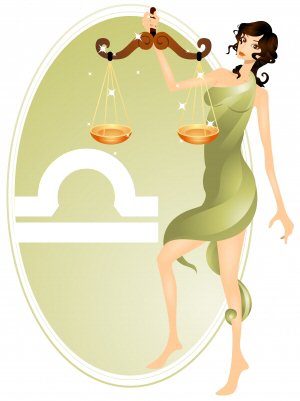 Sun In Libra
When The Sun Shines On Libra Horoscope Junkies
Libra is ruled by Venus and is the seventh sign, hence the Sun in Libra combines the influence of Venus with that of the Sun and the Seventh house, with the result that you love your spouse or partner so devotedly that you tend to exclude everyone else; for of a person with that position it may truly be said that "the Sun rises and sets" in the marriage partner. 

Libra is also the exaltation sign of Saturn, and his influence is there at its best, giving an element of construction to the art of Venus. This is brought about as an ability for architecture and the finer branches of decorative construction when the Sun is in Libra. 

This position can also give you a fine, sonorous voice and vocal talent. 

Famous Libra Horoscope Junkies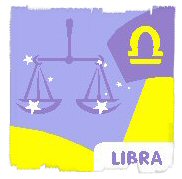 You're in the Great Company of These Famous Librans:
Hugh Jackman, Matt Damon, Zac Efron, Margaret Thatcher, Dwight D. Eisenhower, William Faulkner, Ed Sullivan, Julie Andrews, Oscar Wilde, Johnny Carson, Helen Hayes, Mohandas K. Gandhi, Pope Paul VI, John Lennon, Eleanor Roosevelt, Al Capp, Vladimir Horowitz, Vladimir Putin, David Cameron, Le Corbusier, Juan Peron, Martina Navratilova, Jean-Claude Van Damme, Michael Douglas, Christopher Reeve, Giuseppe Verdi, Catherine Zeta Jones, Suzanne Somers, Serena Williams, Hilary Duff, Mickey Rooney, Brigitte Bardot, T.S. Elliot, F. Scott Fitzgerald,  Julio Iglesias, Sting, Olivia Newton John, Kate Winslet, Charlton Heston, Clive Owen, Aleister Crowley, Franz Liszt, Timothy Leary, Susan Sarandon, Susan Hayworth, Sigourney Weaver, Naomi Watts, Eminem, Will Smith.
(You can add more in the comments at bottom of page)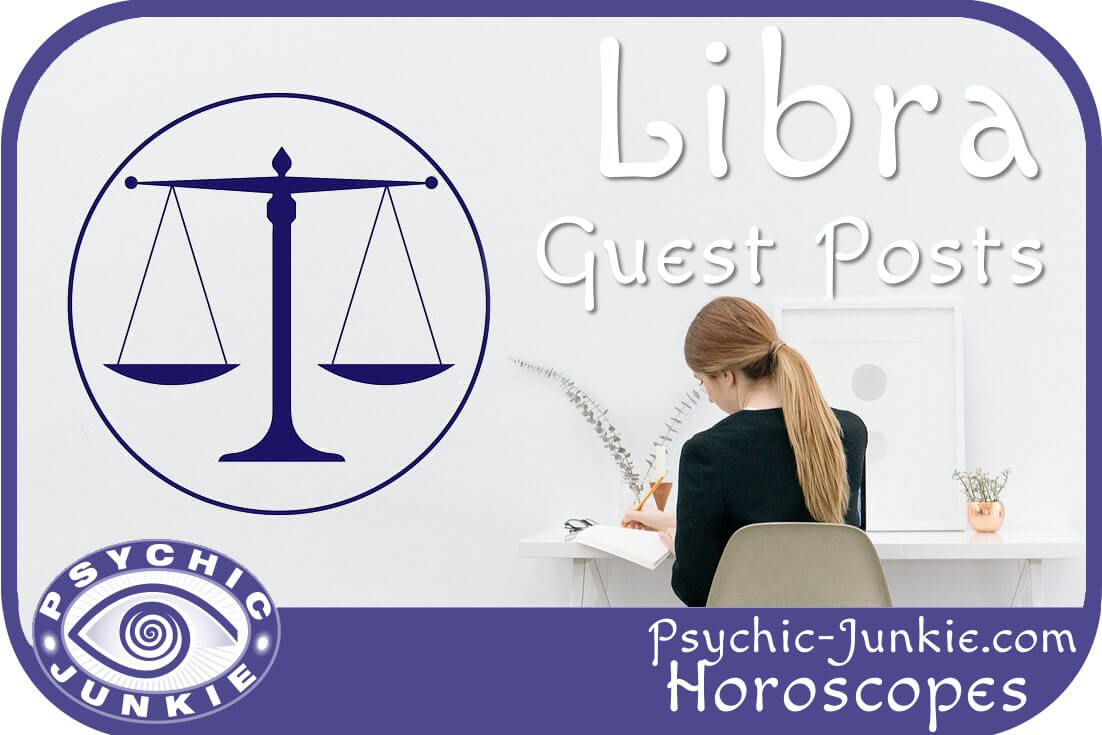 Your Libra Horoscope Guest Posts: Adding your own Libra astrology factoids or sharing your own predictions, insights or stories becomes your own free Libra web page. (If you would like include your URL or contact details I will set the link once your content is approved).
What do you like best about being Libra?
Perhaps you have something others under the Libra sign would like to know.
Or do you have an interesting Libra story to share?
What has been your most uncanny horoscope prediction come true? 
Can you give an accurate Libra prediction for next week, month or year?
Share it here!
Write Your Own Libra Horoscope Guest Post
Share your Libra Horoscope article here:

Published Libra Guest Posts
Please read, rate and comment on the posts below.

Libra 2018 Predictions

Libra 2018 Predictions for Love The emotional arena is most likely to be your main source of concern as the year progresses. While family matters, …
Libra

Libra - The Scales: September 24 to October 23 The Scales like to be with other people, they like partnerships and groups. They are lazy but like opulent …
Libra Children

Libra Children Born September 23rd to October 24th - Libra is the seventh sign of the zodiac. The children which are born under this sign are ruled by …