Scorpio Horoscope Junkie
Scorpio Horoscope Junkie articles, reviews and predictions. 
Mythology: The Eagle
Gemology: Topaz and Malachite
Metallurgy: Iron
Colorology: Red
Ruled By: Pluto
Physiology: Scorpios can have ark hair with a murky completion and angular face and large teeth. With bushy brows over sharp piercing eyes above a large and hooked nose and heavy jaw leaves the Scorpio looking much like the eagle of its mythology. The Scorpio body shape tends towards being short and thick set
Characteristics: Scorpio people always stand up for their rights, and never submit to imposition, through prone to ride roughshod over others. They can be worrisome individuals making them difficult to be around. Scorpio sarcasm can sting like a scorpion, yet their love is strong, and their aspirations lofty. Cool calm and collected, the male Scorpio can be heroic, possess a sharp mind and make good leaders, while the female Scorpio can handle a large family well.
Planets in the rising sign: Sun rising in Scorpio promotes love and mysticism. A Mars rising can turn the Scorpio rather skeptical.
Famous Scorpio Horoscope Junkies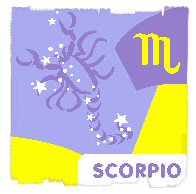 You're in the Great Company of These Famous Scorpios:
Sally Field, Meg Ryan, Leonardo DiCaprio, Winona Ryder, Gerard Butler, Julia Roberts, Owen Wilson, Tatum O'Neal, Henry Winkler, Joan Sutherland, Pablo Picasso, Claude Monet,  Chiang Kai-Shek, Robert Louis Stevenson, Marie Antoinette, Martin Luther, Bobby Kennedy, Marie Curie, Petula Clark, Billy Graham, Rock Hudson, Jodie Foster, Jonas Salk, Prince Charles, Charles Bronson, Leon Trotsky, Bill Gates, Calvin Klein, Sarah Bernhardt, Burt Lancaster, Theodore Roosevelt, John Cleese, Art Garfunkel, Paul Simon, Joni Mitchell, Katherine Hepburn, Ryan Gosling, Richard Burton, Goldie Hawn, Neil Young, Eric Dane, Grace Kelly, Whoopi Goldberg, Voltaire, Owen Wilson, Demi Moore, Anne Hathaway, Charles Atlas, Diego Maradona, Katy Perry.
(You can add more Scorpio Horoscope Junkie Celebs in the comments at bottom of page)
Read Your Free Professional Forecasts - Updated!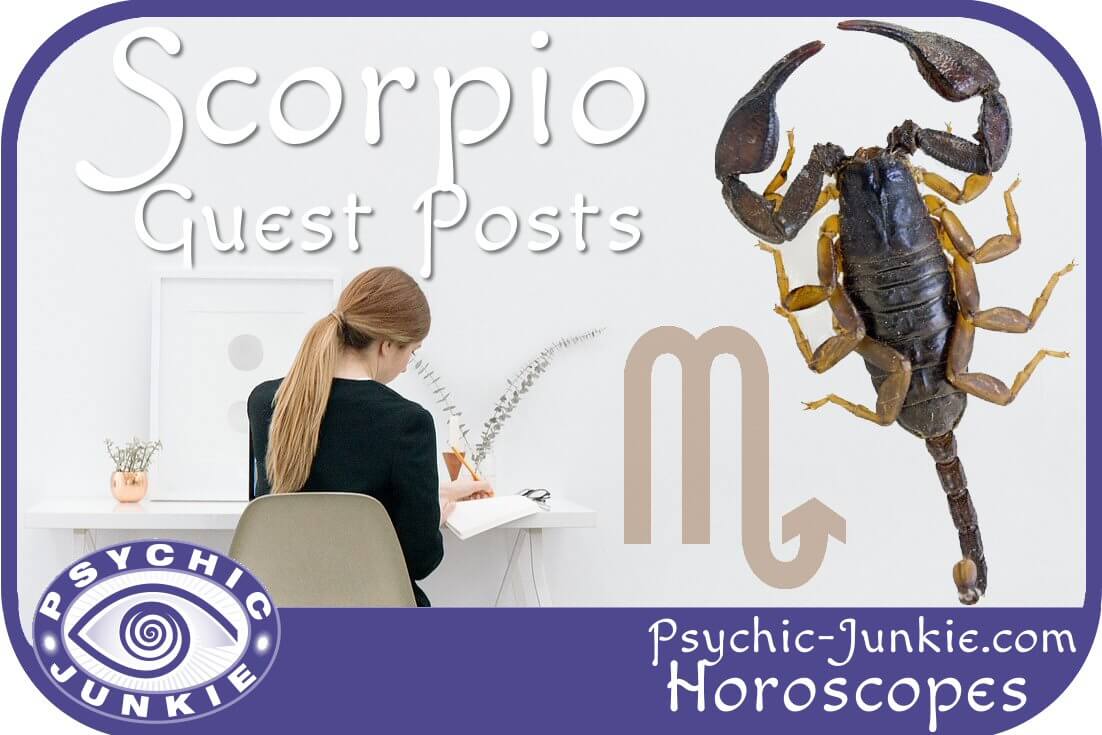 Your Scorpio Horoscope Guest Posts: Adding your own Scorpio astrology factoids or sharing your own predictions, insights or stories becomes your own free Scorpio web page. (If you would like include your URL or contact details I will set the link once your content is approved).
Here's some ideas, but you may have better ones!
What do you like best about being Scorpio?
Perhaps you have something Scorpios would like to know.
Or do you have an interesting Scorpio story to share?
What has been your most uncanny horoscope prediction come true?
Can you give an accurate Scorpio prediction for next week, month or year?
What is the funniest thing about being a Scorpio type of Horoscope Junkie?
Which county in the world could be considered most Scorpio?
Would you want to live there, and why?
What's the best thing about Scorpio Children?
Write Your Own Scorpio Horoscope Guest Post
Share it here!

Published Scorpio Guest Posts
Please read, rate and comment on the posts below.
Scorpio 2018 Predictions

Scorpio 2018 Predictions for Love It is time to enter into a new phase and leave the past behind. Troubles and memories are best left to oblivion. …
Scorpio

Scorpio - The Scorpion: October 24 to November 22 People born with the sun in Scorpio are very determined, independent, reserved, tenacious and secretive. …
Scorpio Children

Scorpio Children Born October 24th to November 23rd - Scorpio is ruled by Mars, the planet of dynamic energy, and therefore the children born during that …