Aquarius Horoscope Junkie
Aquarius Horoscope Junkie articles, reviews and predictions. 
Mythology: The Water Bearer
Gemology: Sapphire and Opal
Metallurgy: Lead
Colorology: Turquoise - Blue/Green
Ruled By: Mars / Uranus
Physiology: Square, strong, attractive body with courage shining through the eye.
Characteristics: Loyal as friends and can form lifelong partnerships. Patience and persistence means success is a natural state for the Aquarian
Planets in the rising sign: The rising Sun amplifies the successful traits as does Saturn.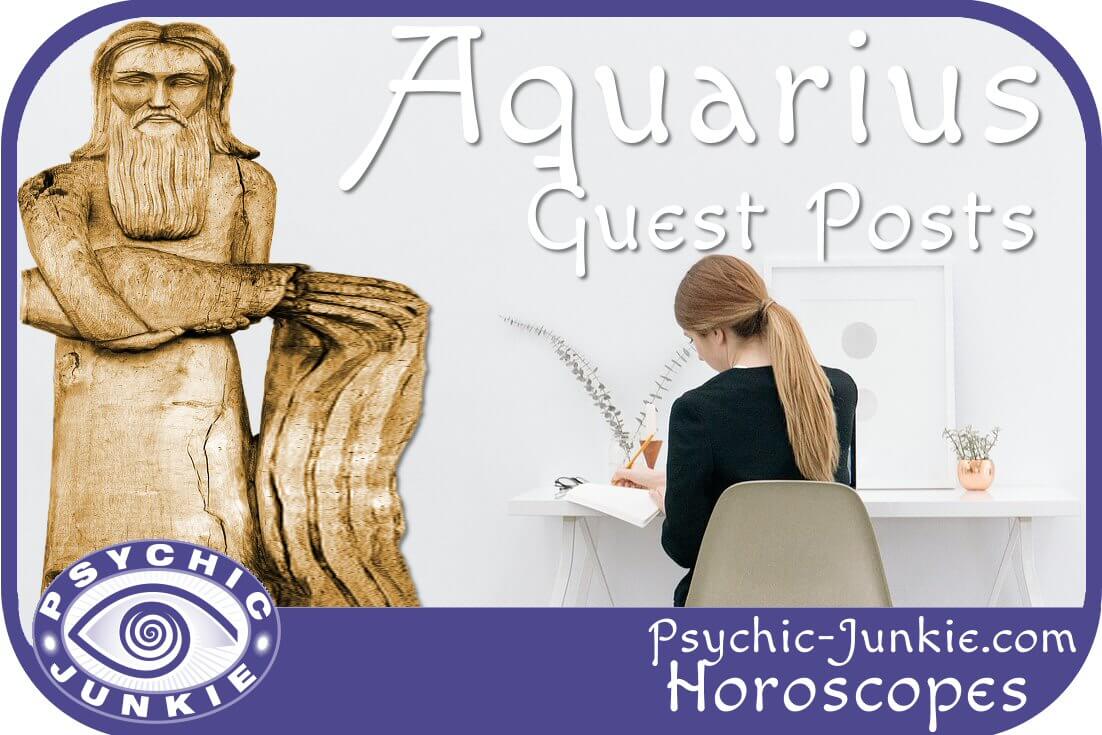 Your Aquarius Horoscope Guest Posts: Adding your own Aquarian astrology factoids or sharing your own predictions, insights or stories becomes your own free Aquarius web page. (If you would like include your URL or contact details I will set the link once your content is approved).
Write Your Own Aquarius Horoscope Guest Post
What do you like best about being Aquarius?

Perhaps you have something others under the Aquarius sign would like to know.

Or do you have an interesting Aquarius story to share?

What has been your most uncanny horoscope prediction come true?

Can you give an accurate Aquarius prediction for next week, month or year?

Share it here!

Published Aquarius Guest Posts
Please read, rate and comment on the posts below.