Best Love Psychic Readings
Get The Best Love Psychic Readings Happening With Focused Questions
Ian Parkin is the author of this post.
To get your best love psychic readings, from now on, prepare your thoughts beforehand with some powerful questions that are focused and direct to the point.
These five focused love and relationship questions will help bring you the best of metaphysical guidance for your situation. 

Most of the time your questions and how you phrase them are just as important as the answers that you're looking for. A great thing to know when you're about to talk to a psychic is to try not to ask open-ended questions that could result in a simple yes or no. Unless, of course, you're looking for that solid and unexplained result.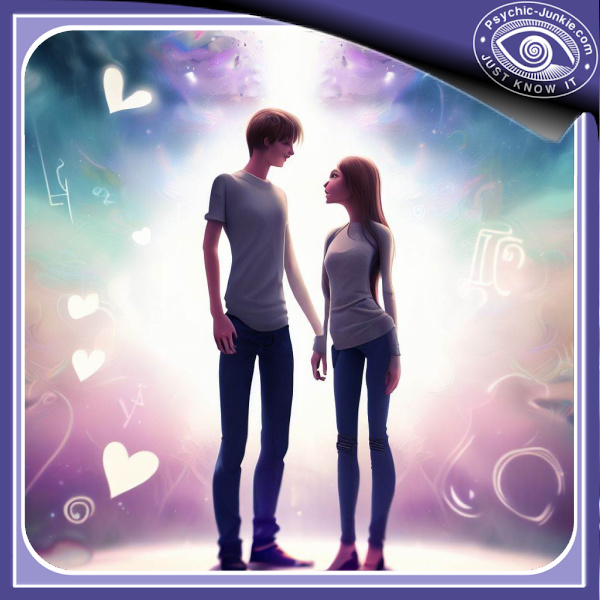 The Best Love Psychic Readings For "WTF" and "How Did You Know That?"
The goal in asking the right questions is to get best love psychic readings that bring clarity in as short a time as possible. Especially if you are paying by the minute. 
The Right Questions For The Best Love Psychic Readings 
Questions when you're looking for a new lover

"Where should I look for love?" This is a great question to ask because it isn't going to restrict you on where to search. Though you are asking "where", the question is still open enough for your spiritual advisor to help in guiding you on areas and as to where you can look for your new and true lover.
Questions for following your heart

You don't really want your psychic to make decisions for you. That's not really what they do. If you ask an open-ended question such as "How can I follow my heart?", then your psychic can speak to you about your many paths and guide you on which one will help you in attaining the answers and end results that you are seeking. You really need to be the one that makes the best decisions for you and your own personal journey.
Questions about the one
Questioning your psychic about a someone specific being 'the one' isn't always the best of ideas. The reason for this is that most psychics can't exactly read a person who is not the client.  Asking "How can I attract my One True Love?" will better open the psychics channels for your best insights on your romantic destiny.
Questions about romance in general
Asking what you need to know about your romantic life is a good start. This allows your psychic to tell you what they see that's ahead for you. When it comes to learning about your future romance, ask your psychic the question, "What should I know about romance?". Pushing for the how's and why's will tend to limit your psychic's advice about the romantic guidance for your future!
Questions about marriage
Lots of people tend to ask a psychic if they will ever get married. When you ask a question in this way, it closes the answer and doesn't allow for any possibility for change. There is always change and many different paths and this need to be taken into consideration. Ask, instead, "Please reveal my pathway to a happy marriage" You will not only allow for change, but you will also receive a more detailed answer in how to follow the correct avenue to marriage.
Correct phrasing of questions can get best love psychic readings quickly and bring much better insights.  Whatever you do, avoid the limiting your consultations to YES and NO answers!

When will you find your soul mate? Is he the one? Is he being honest? Web's best love psychics are on Kasamba, answering all your love and relationship questions in real time. Click here to get a free love reading and set your love life in the right direction > >

WIKI: Love