My First Paranormal Experience
by Shreena Perez-Doi
(Waiane HI, US)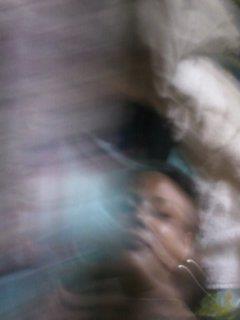 Real Photograph of Ghosts?
I was going through a lot of stuff time I had my first paranormal experience. I had recently left my boyfriend of eleven years for the first time ever. I felt lost but I found it in me to keep my head high and get through it.

I went out with my friends a lot, drinking, smoking, and having the time of my life because I never had any fun in my relationship.

So one day I was at my mom's house and I was taking pictures of myself. Later when II scanned through my images I found this.

I don't feel any harm from the photo I just want to know who that is and what is it that they want because there are so many of them.