Primary Authority: Ian Parkin writes, or reviews, verifies and edits all content before publishing on Psychic-Junkie.com
Paranormal and Ghosts Links
Use these paranormal and ghosts links to pursue the many different supernatural and eerie avenues of this site.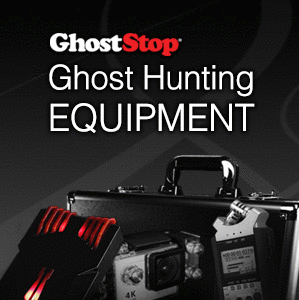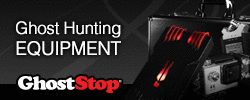 Tips for ghost hunters aiming to snap some real photographs of ghosts
Chronicle of a real ghost hunt with psychic ghost medium host Sue Treanor.
William Constantine one of the world's renowned psychic mediums and ghost whisperer reveals his insights into the afterlife.
Psychic Princess shows how soul retrievers remove spirit entities and their attachments.
In our psychic abilities paranormal research project, there are hundreds of submissions to read about 'strange but true' psychic stories.  Readers have shared their personal experiences  of paranormal events, seeing things in the shadows, visitations by family and friend who have passed over, uncanny premonitions, spirit entities, afterlife messages, and more. Do you have unexplained happenings? You can share your own ghostly stories too!
Now a sub section of the above project I have a section specifically set up for your Real Ghost Stories. There are plenty of posts to browse through and if you have an experience of your own to share, this is the spooky spot.
Psychic Medium - Penny Clark Babson gives advise on Afterlife Communication.
And you can search this site for more Paranormal and Ghosts Links Here.
More offsite paranormal and ghosts links:
The Psychic Reporter interviewed Alex Cayas (the host of the radio show Ghosts of Oz) and asked if he thought ghosts were real – he did.  Alex didn't think there were evil ghosts but added that if someone was a bit odd as a person – they'd be a bit odd as a ghost.
Stefan Bion, in Germany, has created EVP Maker software, which helps you to pick up paranormal and ghost voices using your computer instead of a handheld voice recorder. Awaiting updated link

Succinct directions for conducting an Electronic Voice Phenomena recording session are provided by Association TransCommunication (previously know as The American Association of Electronic Voice Phenomena - AA-EVP) The ATransC is a nonprofit educational association that is dedicated to the support of people who are interested in studying Electronic Voice Phenomena (EVP) and Instrumental TransCommunication (ITC).
Here are six reported locations that will help finding ghosts in Picton (Australia's most haunted town.) (Another one from my good friend The Psychic Reporter)

While these is a lot of nonsense uploaded to YouTube, it is worth keeping an eye on the submissions for Real Ghosts Caught On Video