Pisces Horoscope Junkie
Pisces Horoscope Junkie articles, reviews and predictions. 
Mythology: Two Fish / Mermaids
Gemology: Peridot and Moonstone
Metallurgy: Tin
Colorology: Turquoise – Sea Green
Ruled By: Neptune
Physiology: Short, stout and can be flabby. Flat faced with blue, watery eyes. Large feet may be turned inward. The Piscean can be low in energy and fertility.
Characteristics: With a lack of willpower the Pisces person can be easily led and taken advantage of. Being timid and shy they are easily upset because they will not make a stand for what they want. But that is also because they do not always know what they want and can often lead an aimless life. Because they lack willpower they are also prone to addiction. There will always be Pisces found in AA meetings. Piscean dreamers sometimes avoid life's mundane duties and find satisfaction in mysticism and the psychic arts.
Planets in the rising sign: Sun gives more energy and ambition. Jupiter brings morality and Venus brings out the musician and artist as well as increasing the addictive tendencies of the Piscean.
Famous Pisces Horoscope Junkies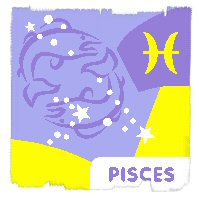 You're in the Great Company of These Famous Pisceans:
Michael Caine, Daniel Craig, Billy Crystal, Dr. Seuss, Rudolf Steiner, John Steinbeck, Jackie Gleason, Elizabeth Taylor, Kurt Cobain, Albert Einstein, Victor Hugo, Nicolaus Copernicus, Frederic Chopin, Luther Burbank, George Washington, Edward M. Kennedy, Earl Warren, Shannon Tweed, Oliver Wendell Holmes, Tricia Nixon, Sidney Poitier, Rex Harrison, Sharon Stone, Thomas Schippers, Edward Albee, Eva Longoria, Samuel Barber, Jessica Biel, George Harrison, Rudolf Nureyev, Pope Pius XI, Price Edward, Carrie Underwood, Prince Andrew, Pat Nixon, Rupert Murdoch, Cindy Crawford, Steve Jobs, Prince Andrew, Peter Fonda, Buffalo Bill Cody, Jo Anne Woodward, Fats Domino, Johnny Cash, Rihanna, Jon Bon Jovi, Ron Howard, Alexander G. Bell, Prince Andrew, Glenda Jackson, Liza Minnelli, Michael Caine, Michelangelo, Pattie Boyd, Jerry Lewis, Rob Lowe, Queen Latifah, Nat King Cole, Glenn Close, Bruce Willis, Cyd Charisse, Justin Bieber, Javier Bardem, Drew Barrymore, Dakota Fanning, William Hurt.
(You can add more in the comments at bottom of page)

Read Your Free Professional Forecasts - Updated!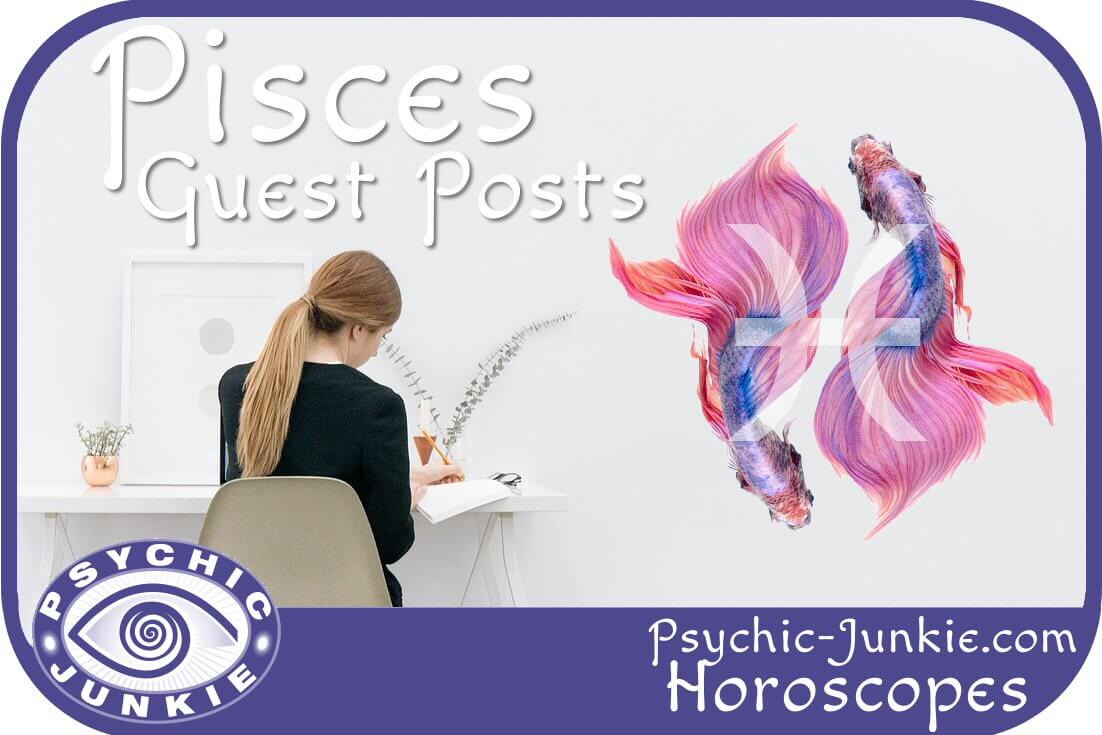 Your Pisces Horoscope Junkie Guest Posts: Adding your own Pisces astrology factoids or sharing your own predictions, insights or stories becomes your own free Pisces web page. (If you would like include your URL or contact details I will set the link once your content is approved).
What do you like best about being Pisces?
Perhaps you have something others under the Pisces sign would like to know.
Or do you have an interesting Pisces story to share?
What has been your most uncanny horoscope prediction come true? 
Can you give an accurate Pisces prediction for next week, month or year?
Write Your Own Pisces Horoscope Guest Post
Share your Pisces article here.
Published Pisces Guest Posts
Please read, rate and comment on the posts below.