The Psychic Text Reading SMS Service At Your Fingertips
Melissa Walker is the verified author of this guest post.
Psychic text reading advantages. Getting a reading by SMS text is easy and can be done anywhere anytime. You will find advisors available around the clock to help give you instant answers just when you need them! 
FAQs About SMS Psychic Text Reading
Is psychic text real? Yes! Our advisors are screened and tested throughout the time they use our platform. We strive to bring honest and authentic advisors. 
Can I get a free psychic reading text message? Some of our advisors offer a free question or a mini reading so you can see if you connect with them. 
How does a client pay for psychic readings via text? Our advisors have many different methods to charge for their readings including but not limited to PayPal, Credit Card, cash app, email money transfer, etc. 
Are there any guarantees? We do not offer guarantees from our advisors. 
What type of readings can be expected? Honest, accurate and to the point. Our advisors all have different reading styles which you can see on their profiles. 
What type of readings are not available? We do not advise on health issues. If you are experiencing any health issues please see your doctor right away! We do not allow any spell work or candle ceremonies as we feel that this is something that needs to be done in person. We have a zero-tolerance policy for any advisors offering this service and we strive to educate our clients on red flags when trying to pick the right advisor. 
Can a client get a reading without installing psychic text app? Yes, you can simply search our website and directly text the advisor of your choice. 
Are there any psychic text operator jobs available? We are always looking for new advisors! Please feel free to apply today by clicking advisor login and then sign up. 
This guest post by Melissa Walker answers FAQs on SMS Psychic Text Reading
---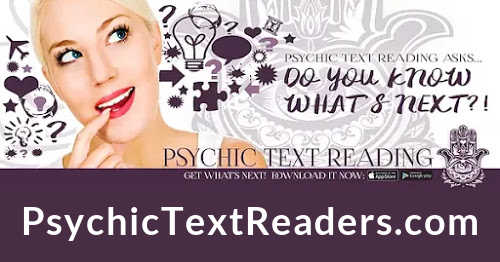 Melissa is with psychictextreaders.com offering honest psychic advisors via sms to help guide you and answer any questions you may have. They take pride in their advisors and screen them to be sure that they will be the best fit to help people. They do not allow spells or any other sort of services. Their platform is one of a kind. 
If you are an advisor please check them out as they can offer their services to you without taking a huge percentage of your earnings.  They simply charge a small monthly fee. You charge the client directly and keep 100% of your earnings. 
Website: www.PsychicTextReaders.com