Real Ghost Stories
Real Ghost Stories. This is not about Einstein's quantum phrase "spooky action at a distance", this is about my own phrase "spooky action up close and personal". 
So many of you have posted contributions to my Psychic Stories Project with your true ghost sightings that I have now created a special section of the site exclusively for our would-be international ghost hunters.

Down the page you will find plenty of genuine reports from others like you. People, young and old, who have an eerie tale to share on something ghostly. Come this way to read them now.
Stay here though if you have your own otherworldly experience to share. Perhaps you have managed to snap some real ghost pictures that you can upload and share with us. Maybe you are a ghost hunting expert and maybe you can write about good devises, software, gear or equipment that you recommend and/or sell. 
How about "terrifying tours", are you a psychic tour guide in your own locale? What got you into that, and who has turned up as an apparition? Have disembodied spirits joined your group? 
You may have had a humorous phantom encounter that, while being true, can also be shared as a ghost joke? 
Do you live in a haunted house? Who else has seen the afterlife jaunts around your abode?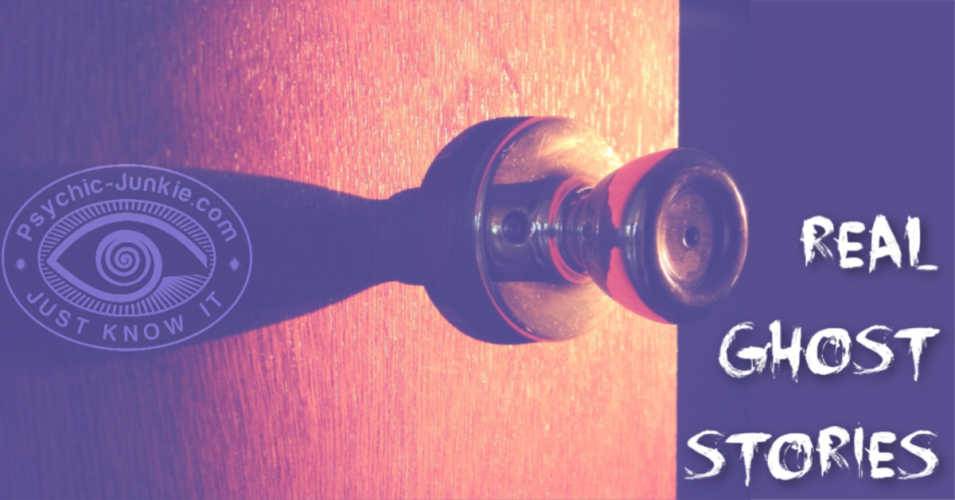 My Real Ghost Stories
Personally, although I've been a professional psychic for many years, I don't have many of my own ghost encounters to report.
As a child there was often a dark shadowy shape peeking around my bedroom door. Nothing too spooky but it used to scare the pants off me. 
Most recently I was visited by a dear friend who had died sometime before. In the night of this occasion I had slipped into an Out Of Body Experience (OBE) and had walked into the main room of my apartment. I was totally conscious and remember doing the lucidity test of switching on the lights. 

(The light switches never work in a lucid dream or OBE, but you know you are aware of the situation) 

Bruce appeared very clearly from shoulder to head, appearing slightly above me so I needed to look up. He looked to be about 30 years younger than when I knew him, but it was so very clearly him. There was enough time for him to say a few words and then I zapped back into my body in bed.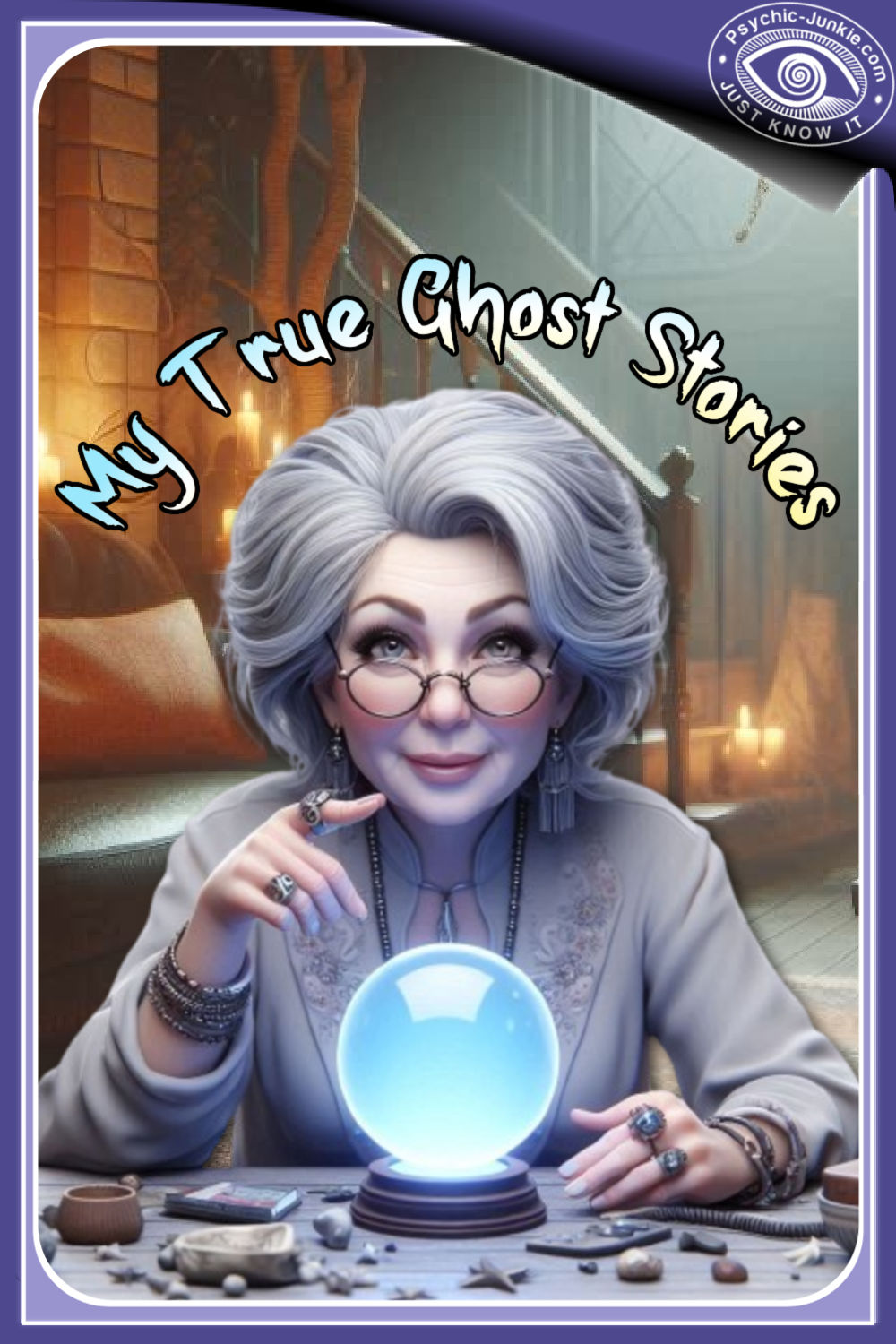 Psychic Aleta Mason has lots of true ghost stories to share with you. Experiences with ghosts and spirits runs in her family of clairvoyants and mediums. If you ever feel in danger, you may invoke Archangel Michael and others such as St Benedictine for protection.

---
Ghost and Haunted House Clearing Tips. Do you or your pets see, hear or feel a presence in the house? It may or may not be "evil" but if you or your pets are scared, sick, depressed or irritable, it is quite possible that it's a not-so-friendly ghost or entity.
Some Ideas for posting your own Real Ghost Stories 
What are some real life ghost stories?
What is the best true ghost story you have heard from your friends?
What are the scariest ghost stories?
What are some ghost stories that you have experienced firsthand?
What is an interesting ghost story you want to tell?
Share Your Real Ghost Story
Do you have a spooky story? Or something hauntingly useful and interesting about Ghosts that our Psychic Junkie Readers would like to know? Share it here!
Published Ghost Stories
Read, rate, and comment on the published stories below.
Related Links For Real Ghost Stories
Tips for ghost hunters aiming to snap some real photographs of ghosts
Chronicle of a real ghost hunt with psychic ghost medium host Sue Treanor.

More Paranormal and Ghost Links
Ghost Whisperer William Constantine
PsychicPrincess talks about spirit entities and her work as a soul retriever

The perfect guide for those who suspect they live in a haunted house and want to verify or exorcise a ghost, are seriously interested in pursuing a career as a ghostbuster, or are simply curious about paranormal activity.
In How to Hunt Ghosts, paranormal researcher Joshua P. Warren teaches the novice ghost hunter the basics, which above all include treating the paranormal as any other scientific field: one requiring well-documented research and hard evidence. 
This unique guide breaks down the theories, explains the tools of the trade, and even offers forms to facilitate your investigation. Tap to read more about this book.