Earthangels Is An Oranum Psychic Here To Help You Find Your Path

Earthangels is the verified author of this interview.
I was born in a Christian family, so I do believe in god.. but in my own loving version of the mighty creator... I don't believe god is watching to judge or curses us.. , I was being brought up around the Buddhist cultural and so I always have respect in all beliefs.. I would not categorize myself when it came to religions. Though I know I am a spiritual being and I knew always that there is something extraordinary out there.
Since I was a little girl, I always see spirits..., they were just like us, wanted to feel love and find a place where they belong, I often see them at the corner of my eyes or just appear then disappear, some I have even made friends with and watch them go to the light...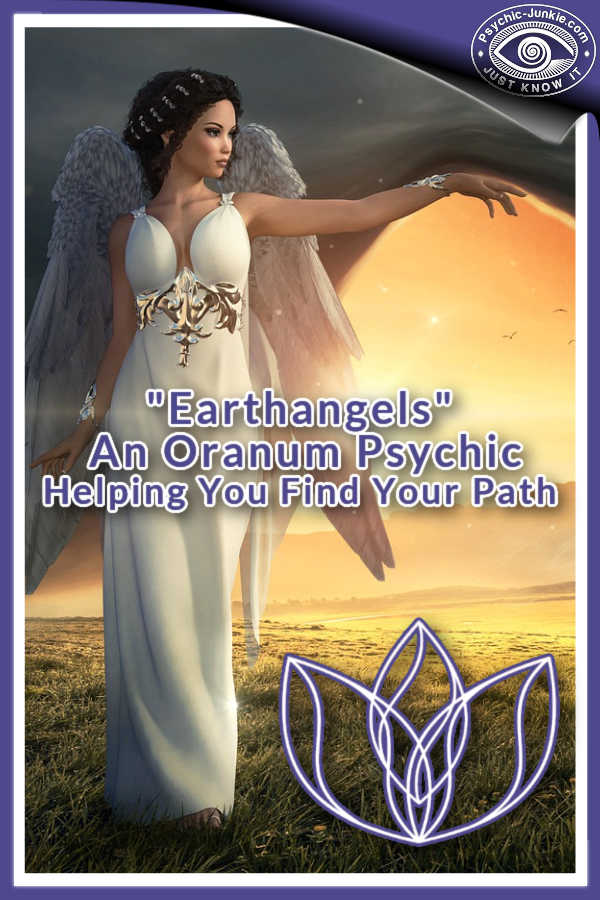 Many miles of journey and many stories to be shared…the subtotal of all that happens in life result as me finding my own path of being a light worker and living so passionately to help others with my gifts.... I see and hear angels... I see visions before they would happen and I can pick up when people are being truthful or dishonest... I can Channel energy and feeling of people live or dead so I can give you information on what is going on with the person you inquired the information from. .. I use all of my senses when it comes to connections but it depends on what works most comfortably for you. Sometimes through the love ones who parted and from the other side... sometimes from angels and guides... and I can read people faces... body energy... auras.... vibrations.... often without meaning too READ PEOPLE I just KNOW things... 
When I was a teenager, I had many close calls and near death experiences, some which I had encountered guardian angels and the angels in other forms, and because of this I now have a very close personal relationship with them, I know to always communicate. so many times I was saved because of my visions, I know now that I am loved, protect and guided closely by the divine beings of light I will not be leaving this earth until my time has come, so I remember to always live my life to the fullest. 
I have always been told by my higher self that my soul has been assigned to do the light work under the name Earthangels, and to be the channel of the divine love and to bring healing energies to the earth. So often I have a visit from loved ones who have passed and want to get their message across, the experiences are varied.
I work very closely with crystals of the earth, I can shift vibrations, move energies, heal and cleanse using my intention, my readings are given through energy readings, vibration readings, sounds, colours, auras, chakras, cards (I use many decks including some tarots) and that's all with your permission. I can connect and communicate with your guardian angels (we all have at least one), spirit guides, ancestors, or loved ones who have passed. I also do healing works for animals.

I am forever grateful for my gifts and opportunities to share it with you, I have worked as a professional reader (psychic) and healer for the past eight years, I work at spiritual centres, where I practiced my channelling and run workshops, also retreats. I do private sessions and hold meditation groups. I can also perform hypnosis as part of healing to help people recover from grief, stress, anxiety, addiction and phobias or simply using hypnosis as therapy (I am a trained and qualified practitioner). 

I am here to assist you in your time of need. It is my passion to deliver to you clarity, comfort and joy for this is your birth right.

---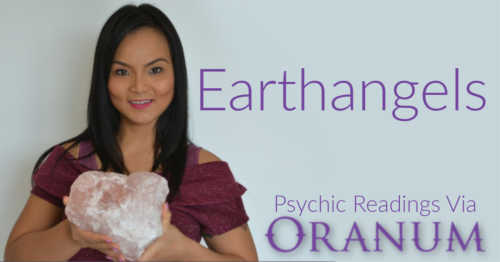 "I am here to help you find your path, I don't need tools. I work with angels and spirit guides. I use different techniques of healing and coaching. I read minds and can tell you how someone is feeling about you". - Earthangels

To meet this psychic type - Earthangels in Oranum's [Search for psychics by name] box
---