Psychic Guest Posts Welcomed Here.
Here are a couple of quick tips to help you write good psychic guest posts for this site. 

1) Open Easy. Keep your opening paragraph short, punchy, and easy to absorb in a skim.

2) Maintain short paragraphs throughout. Remember the analogy "how do you eat an elephant? - One bite at a time!" Shorter paragraphs will help your reader consume your whole article.
3) 400 words will make good psychic guest posts in Google Eyes.
4) Have something to say. In writing, as in public speaking, if you do NOT have something to say, it will not matter how much writing/speaking finesse you possess. If you DO have something to say, it really will not matter how little finesse you have. 
5) We all love stories. Stories are great openers, they are great to make a point, and a good story will always bring your psychic guest posts to life. [I remember when starting to build my website many years ago. I was trying to create a page around the keyword 'Psychic Wins Lottery'. Try as I may I just could not come up with something interesting to write about. I struggled for weeks in an effort to produce some valuable content to no avail. I was just about to give up on the idea when I got the news that my best friend and fellow psychic had just won a first division prize in the lottery. I called her up and got her amazing lotto story and my page was done! - Was my strong intent to write about that (several weeks beforehand)  - my premonition of Carol's win?]
You can Submit Psychic Guest Posts in the Following Sections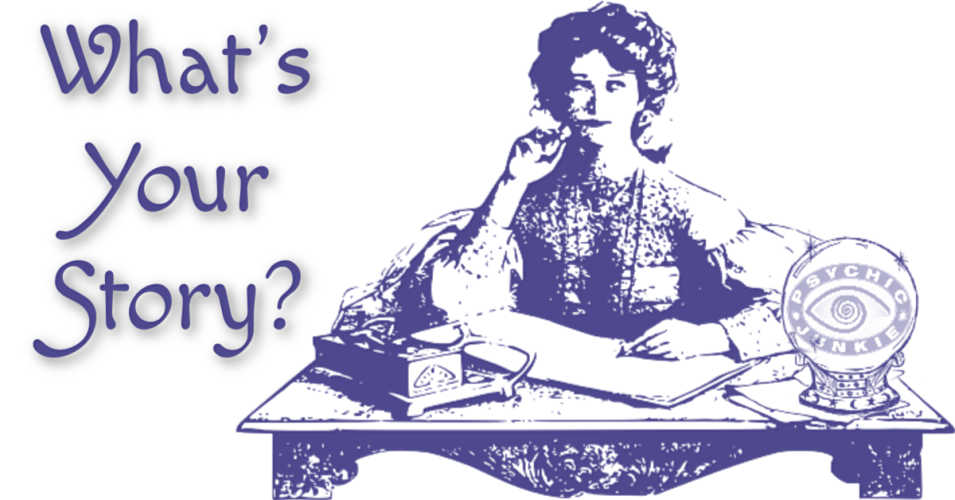 Psychic Guest Posts Welcomed Here
Your Psychic Articles - This is the main place to your own extra sensory wisdom and ideas.

Your Psychic Stories - Sharing your 'strange but true' psychic stories can encourage and guide more kindred spirits who are (or want to be) also traveling this mystic path.
Real Ghost Stories - Not so much about Einstein's quantum phrase "spooky action at a distance", this is about your own "spooky action up close and personal".
Past Life Stories -  You can share your own experiences for past lives here. Or simply read how others have found their own evidence of reincarnation.

Your Psychic Reviews - You can now recommend the most reputable clairvoyants and psychics you have encountered. 
Separate pages are available for specific psychic reviews for advisers in the following psychic portals.
Psychic Interviews - If you are a practicing psychic, intuitive, tarot reader, astrologer, or medium please take my psychic interview. I would love to publish your perspective on the psychic realm and on being who you are.
Tarot Web Pages - Use this section for your Tarot related Guest Posts

Indigo People - By saying what do you know, or asking what you want to know, about indigo people you will be joining in with the indigo circle of light.
Psychic Development Articles - This is the place to post your coaching and training articles for all levels of psychic development.
Dream Meanings Project - With so many requests for dream interpretations, or psychic stories about dream meanings, I've opened up this psychic guest posts page about dreams and meanings. Do you have a dream you would like to post for interpretation? Have you woken in wonder of your dream's hidden meaning? Or would you like to share your own dream and the meanings you feel you have already found yourself? Your more concise dreams of 300 or more words should go to the main project page. 
Horoscope Junkie - Guest Posts Here you can add your own Horoscope & Astrology Articles. And you can read and comment on the many published horoscope guest posts too!  - Or you can write about the specific zodiac signs via these links:
Advertising Psychic Services ? - If your intention for submitting psychic guest posts is simply to promote yourself, (that is OK) but please read through my Free Advertorial Guidelines first.

All submissions are moderated by me personally.
Here is a great article on how to write psychic guest posts that get accepted.

Featured Guest Posts
---
---
---
---
---
---
---
---
---
---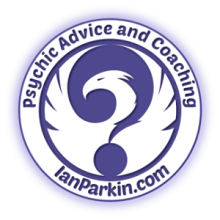 Ian Parkin is the webmaster and principal psychic of this Website.
30+ Years Providing Professional Psychic Advice and Coaching

Are you a candidate for readings by email? Scarcity of free time? - Shy? - Prefer writing to talking? - Hearing impaired? - Brain Fog? Convenient? To learn about my email psychic readings process where you can decide what level of interaction you would like - Click Here Now .
Just Know It - Psychic-Junkie.com