Psychic Guest Posts Welcomed Here.
Psychic Guest Posts may be submitted to any of the following pages. Once approved your article as a gets you a free web page on this site.   Please see my guidelines for psychic guest posts and advertorials. All submissions are moderated by me personally.
Use the contact form below to direct your comments, questions and feedback to the Psychic Junkie Webmaster.
Psychic Guest Post Sections
Blow Your Own Psychic Trumpet - The psychic trumpet is the place to share your own extra sensory wisdom and ideas.

Your Psychic Stories - Sharing your 'strange but true' psychic stories can encourage and guide more kindred spirits who are (or want to be) also traveling this mystic path.
Real Ghost Stories - Not so much about Einstein's quantum phrase "spooky action at a distance", this is about your own "spooky action up close and personal".
Your Psychic Reviews - You can now recommend the most reputable clairvoyants and psychics you have encountered. 
Separate pages are available for specific psychic reviews for advisers in the following psychic portals.
Psychic Interviews - If you are a practicing psychic, intuitive, tarot reader, astrologer, or medium please take my psychic interview. I would love to publish your perspective on the psychic realm and on being who you are.
Tarot Web Pages - Use this section for your Tarot related Guest Posts

Indigo People - By saying what do you know, or asking what you want to know, about indigo people you will be joining in with the indigo circle of light.
Develop Psychic Abilities - This is the place to post your coaching and training articles for all levels of psychic development.
Dream Meanings Project - With so many contributions from the site's readers containing requests for dream interpretations, or psychic stories about dream meanings, I've opened up this project page. Do you have a dream you would like to post for interpretation? Have you woken in wonder of your dream's hidden meaning? Or would you like to share your own dream and the meanings you feel you have already found yourself? Your more concise dreams of 300 or more words should go to the main project page. 

The Horoscope Junkie - Guest Posts Here you can add your own astrology factoids or share your own predictions, insights or stories. And you can read and comment on contributions from the other horoscope guest posts too! Or you can post to the specific signs via these links:
Your Prophecy Updates - If you have been looking at prophecies, and in hindsight can reveal some startlingly true predictions or unsurprising inaccuracies, please post your prophecy update here.

Past Lives Analysis -  You can share your own experiences for past lives analysis here. Or simply read how others have found their own evidence of reincarnation.

Advertising Psychic Services ? - If your intention for using any of the above reader contribution pages is simply to promote your self, please read through my Free Advertorial Guidelines first.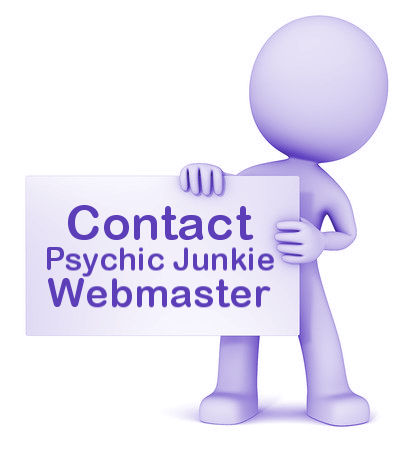 Your comments, questions and feedback are appreciated.