2017 Online Horoscopes
This 2017 Online Horoscopes page holds the highlights for the year. Each star sign's highlights are then linked to further free predictions for Luck, Love, and Business. 
Aquarius
Get ready to meet new people. You'll meet some incredible new people this year who will play pivotal roles in your life. These individuals will help guide you in business, romance, and even financial matters. Question the authenticity of those who come before you and make sure you open yourself to as many possibilities as you can early on this year, as they will impact you during the second half of the year. More Aquarius 2017 Online Horoscopes.
Pisces

Your business ventures are set to be incredible this year. But while the business decisions are wise, doesn't mean you need to forget about the things that matter in your life. Remember that there are those at home who will need you for their own struggles early in the year. Make some time for family, and ensure that you talk ideas out with a loved one or trusted advisor. Keep December for time to reflect and avoid doing any major life decisions at that time. Continue to 2017 Pisces Horoscope Junkie predictions. 
Aries
Fire will guide you this year. This burning ember will show in the passion you share with a romantic interest. The fire will continue into hot prospects in the business world, and a sizzling vacation. This is your year to experience all the thrills that life has and to play outside of the safe zone. Just make sure you keep track of your professional life, so it doesn't get out of check. Moreto Aries 2017 Horoscopes and predictions.
Taurus
Savor the moments of quiet you have this year. Use this time to regroup your feelings and to cherish time spent with those who mean the most to you. Make it a point to spend this year on strengthening the bonds in your life, and to work on creating a revenue source that will keep paying for itself time and time again. While a lottery win is likely not in the cards for you, there is still financial success to be had. Continue to Taurus 2017 Horoscopes.
Gemini
Strength is the main focus of the coming year for you. The road in 2017 isn't paved, but you have the means to make it through the rockiest parts. Make sure you focus on strengthening your relationships with loved ones, securing smart business moves, and keep a close eye on your finances so you can get them back under order quickly this year. Towards the end of the year, make time to go on a vacation with the love in your life, as you both will deserve it. Continue to 2017 Gemini Horoscope Junkie predictions.

Cancer
Efficiency is in the cards. There is nothing that can hold you back this year! People will sit in awe as it seems like everything is being handed to you. In this case, you can thank your lucky stars. Be open to a new relationships, or deepening one with your partner this year. Invest in good ventures that come your way, as these will prove to be generous blessings during the second half of the year. Continue to 2017 Cancer Horoscope Junkie predictions.

Leo
There is a potential for you to have an incredible 2017 this year, or to have a year full of struggles. The year is full of distractions you need to avoid. It's time to take a long standing relationship and bring it to the next level. This is your time for you and that partner to bask in the good times, as you begin a magical time together. It's a smart time to buy a home and to make logical advancements. More  to Leo 2017 Online Horoscopes.
Virgo
Set your sights on spending more time outdoors this year. You'll find this rejuvenates your spirit, and will open a new business opportunity for you. Travel is best left with loved ones and should be the main focus of your spring. In the summer months, stay close to home and work on strengthening the bond of you and your spouse. The latter half of the year is set to be magical when you focus on building your business. Continue to 2017 Virgo Horoscope Junkie predictions.

Libra
There is no better sign to have in 2017! The stars are aligned in your favor. This is a time for you to decide which direction you want to take your life in and make sure you seize each of the blessings that are bestowed upon you. Jupiter will help to guide you through the decisions that you make, and you'll find that by the end of the year, many of the things you have longed for will come true.  Read more of your Libra 2017 Online Horoscopes.

Scorpio

There won't be a financial shortage for you this year. But don't go fool heartedly with the funds. This is a wise year to invest in savings plans, and to consider your retirement possibilities. Don't aim for the here and now, think about where you want to be when it is time for you to retire. If you have retired, then focus on spending some time close to home, as travel isn't in the cards for you this year.  Continue to Scorpio 2017 Online Horoscopes.
Sagittarius
There is no better time for you to begin to explore the changes you can make in your life. Right now, your heart and your mind are at the furthest point from each other. Make sure you take the time to guide them back together for success. While it is important to remember your past, it is still a good time to explore the ways that you can continue to move forward with the future version of yourself that you long for. Continue to 2017 Sagittarius Horoscope Junkie predictions.
Capricorn
Avoid rushing into anything this year. Be wise about the decisions that you make, as they will have a way of following you in the years that follow. This is the year that you find that your love life is finally falling in place, and your financial situation is set to significantly improve. Make sure you live a little daring, but with a sensible head on your shoulders. That way, you are able to embrace the happiness that is destined for you. Continue to Capricorn's 2017 Online Horoscopes.

All 2017 Online Horoscopes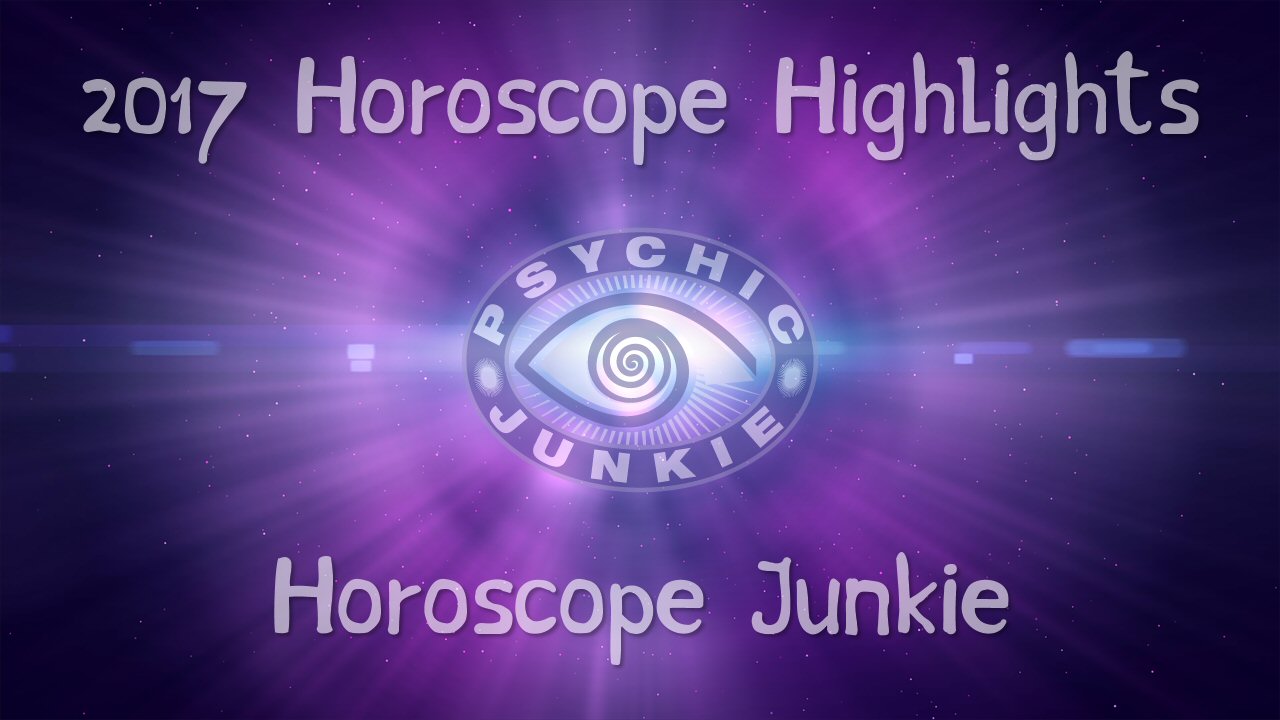 Read about Jonathan Cainer's Horoscope predictions here.
Up-to-date listings of weekly and weekend online horoscopes for love.
How to find real value in an Online Horoscope Reading.