Astrology 2012 Prophecy
Astrology 2012 Prophecy for Aquarius (January 20 - February 18)
The first three months of 2012 surrounds Aquarius with positive energy and the second quarter brings a new and interesting opportunity your way.
Focus on reconnecting with family and friends this year, giving you the love and support needed to feel rejuvenated and refreshed once again.
Learn better communication skills with loved ones to avoid any friction during the latter part of the year.
Aquarius should also pay special attention to money matters in 2012, looking into possible investments and finding ways of saving because expenses could unexpectedly go up half way through the year.
More Aquarius 2012 Predictions
Astrology 2012 Prophecy for Pisces (February 19 - March 20)
2012 is a year that will bring both a renewed spark in old relationships as well as some new, interesting ones, especially in the second quarter when single Pisces can expect to find romance. Look for increased responsibilities in the workplace along with more recognition and greater respect as well as a promotion or increase in salary during the last half of the year. Finances should not be a major concern during this year for Pisces, but do consider ramping up investments or money making opportunities to keep the good fortune flowing well into 2011.
Astrology 2012 Prophecy for Aries (March 21 - April 19)
Aries should be ready for a year of great change in 2012. Issues from the past will be resolved and positive energy flows around you all throughout the year. 2012 is a great time for Aries who are interested in starting business ventures, although, remember with hard work comes the need for the proper relaxation as well. Single Aries might meet the loves of their lives at a social gathering but care should be taken to proceed with caution in any new relationship, taking things slow and steady while focusing on the many other changes happening around you this year.
Astrology 2012 Prophecy for Taurus (April 20 - May 20)
Taurus would be wise to remain cool headed during the turbulent first few months of the year when differences or altercations around you may affect your life. Take care to not allow external forces to permeate into your personal relationships and plenty of time should be spent socializing with friends and family throughout the year. In terms of money and business, Taurus should have a satisfactory year provided they are able to strike a balance between work and play. A vacation would be the ideal distraction during the mid-summer months.
Astrology 2012 Prophecy for Gemini (May 21 - June 21)
Finances will finally start to improve this year although 2012 won't be a time of sitting back and relaxing for the Twins who will still need to work hard to achieve their goals. Gemini should be on the look out for a lucrative project to find its way to their doorstep during the first half of 2012, remembering how to delegate tasks while keeping their workloads at a reasonable level. Make a conscious effort to spend time with the family and pay attention to matters of health, which might end up suffering as a result of your often hectic schedule.
Astrology 2012 Prophecy for Cancer (June 22 - July 22)
Expect a great improvement in finances in 2012 Cancer as money will finally start to come your way. Unexpected gains and new opportunities will abound especially during the first half of the year. In matters of romance, Cancer is in store for a lot of changes in 2012 as singles will make new friends and form close relationships during the third quarter of the year while existing relationships are strengthened and taken to a higher level. Cancer should also pay attention to diet and nutrition while making sure to remember to rest in between work.
Astrology 2012 Prophecy for Leo (July 23 - August 22)
2012 will be a year of great enthusiasm and vigor, particularly during the first six months with plenty of social occasions to keep the Lion busy and happy. The second portion of the year should be focused more on matters of work and finances while keeping watch for some lucrative opportunities to come your way. Make sure colleagues have your best interests at heart this year while taking care not to allow office politics to put a damper on your goals. Quality time and communication figure prominently in matters of love in 2012 for Leos.
Astrology 2012 Prophecy for Virgo (August 23 - September 22)
Love abounds during 2012 but avoid the urge to keep your partner on a short leash this year, making respect and communication integral parts of your relationship. The beginning of 2012 starts out with plenty of luck and single Virgos may just find their soul mates toward the end of a year that will prove full of love and happiness. On the work front, Virgos will find their contributions and skills have a positive impact and bring about some much deserved recognition. Stay sensible in matters of money, not allowing your good fortune in other areas to cloud your judgment.
Astrology 2012 Prophecy for Libra (September 23 - October 23)
Look for old debts to be repaid in 2012 as Libras will see a great improvement in their finances with increased profits or salaries. Look for some good news to come your way at the beginning of the year, on either the professional or personal front, or perhaps even both. The second and fourth quarters of the year are perfect for meeting a compatible partner and Libras will find themselves enjoying being the focus of some special attention. The spark in romantic relationships are reignited and expect a year that's full of some pleasant surprises.
Astrology 2012 Prophecy for Scorpio (October 24 - November 21)
Scorpio should expect to begin 2012 with plenty of new ideas and great plans for a much brighter future this year. Be on the lookout for some good opportunities in the business world, but don't allow work to consume your life, taking adequate time for rest and relaxation as well as family and friends throughout the entire year. Money abounds in 2012 for Scorpio who will also find satisfaction in matters of love and romance, especially during the second quarter of the year when wedding bells may be ringing nearby.
Astrology 2012 Prophecy for Sagittarius (November 22 - December 21)
Keep your calm and your wits about yourself during the beginning of 2012 Sagittarius as the year will definitely get better as it goes on. Watch for tensions in the workplace and keep yourself away from petty matters that will resolve themselves eventually. Sagittarius should also keep a close eye on their finances this year as there may be an unexpected need for greater spending during the third and fourth quarters of 2012. Also be wary of disagreements and misunderstandings in both matters of love and relationships, taking care to make communication a top priority.
More Sagittarius 2012 Predictions
Astrology 2012 Prophecy for Capricorn (December 22 - January 19)
Look to travel and explore some new horizons in 2012 Capricorn while seeing an improvement in finances and matters of work or business. Don't allow frustrations and hectic schedules to bring you down, taking time out for yourself as well as your social life. Both love and intimacy will be strengthened during the first half of the year, which will help when it comes time to resolving a possible altercation or misunderstanding with a loved one during the third quarter. And, a definite change in responsibilities will be coming toward the end of the year.
More Capricorn 2012 Predictions
Astrology 2012 Prophecy Archive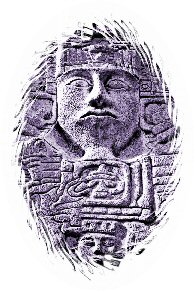 Share your own prophecy updates