How Do I Develop Psychic Abilities?
My Coaching Pages to help you Develop Psychic Abilities. As human beings with souls, each of us has a spiritual side. Our awareness of it varies from person to person. There are some people that pay little attention to their spirituality, and there are others who have been more aware since they were children.
What this innate spirituality means is that each of us has the ability to tap into our psychic awareness. We are able to raise our vibrations to higher levels, or levels closer to the divine. In these states, we feel more connected to others, to our own spirits, and to the universe. We are more receptive to the psychic messages we receive in these states.
Over the years I have written a lot of coaching pages aimed at helping you discover your own psychic penchant. This wealth of free psychic training has been added to by guest posts from other experienced psychics and mediums who are also keen to help you on your adventures of mystic discovery.
Here are the links to each one of these resourceful pages for you to find your way to the most suitable paths for opening and further developing your own personal psychic capability. 

How To Develop Psychic Abilities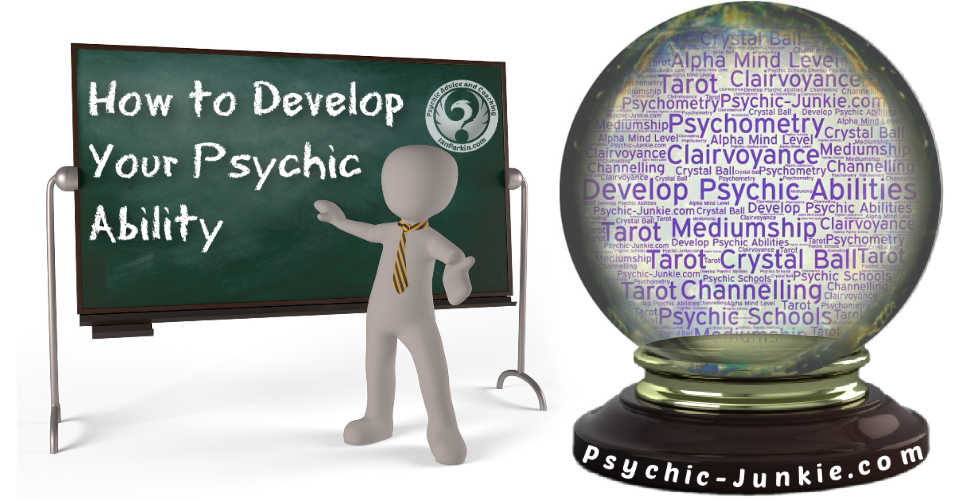 How Do I Develop Psychic Abilities?
Being psychic is not just all meditation and contemplation, when developed, your ability should be integrated into your daily life, it is your sixth sense, and it should be as useful to you as your sight and hearing.

A key factor to honing your ability is to be able to enter a psychic resonant state of mind at will. So Alpha Mind Power Training is a good place to start your psychic development training.  
After some initial practice at relaxing your mind to alpha, you can continue with the suggestions I've listed below.
Have an ability but not sure what it is called? Check out these two lists. 

My A to Z List of Psychic Abilities
Wiki - List of Psychic Abilities
You Can Add Your Coaching Advice Here
Psychic Training Guest Posts
Do you have wisdom to share that can help others improve their sixth sense?

This is where you can submit your Psychic Development Advice.
Published Psychic Training Articles
You can read, rate and comment on the posts below.
Here are some more published articles to help you develop psychic abilities.
The very first Psychic World Summit brought together some of the foremost experts in this arena to help you develop your own unique psychic ability

Miles Tyler explains that with his training everyone can master Opening the Third Eye.
We are all able to delve into another person's mind when we Develop our Mental Telepathy Skills.
About John Edward's Psychic Development - in the free video series.